Maelys Cosmetics B-Tight Booty Cream Review [2022/2023]
Maelys Cosmetics B-Tight Booty Cream Review [2022/2023]
Don't have time to read it all?
Here's your Quick Review Summary
Who does not want perfect skin on the booty? How many shorts are lying in your cupboard that you can't wear just because you think you can't show the dull and rough skin on your booty? 
B-Tight is an excellent solution for those who need perfect booty skin. The cream is specifically designed for all skin types and is clinically proven to be effective. Free of any harmful chemicals, it's all nature's goodness that your skin needs for healing. 
What is B-Tight?
We all love to have a perfect summer look, let's admit it. The one thing between you and your beach style is your booty. And who does not want perfect booty skin? 
Even when you are all in shape showing your perfect muscles and size, the rough skin, stretch marks, and cellulite can ruin your appearance. B-Tight is a solution for your perfect thighs.  It comes with all the goodness your booty skin needs to stay firm and soft.
What this cream brings is a double-action for the rough and saggy skin. It provides the skin with all the nourishment needed, repairs the skin cells' damage, and lifts the skin to give a tight and firm appearance. 
The B-Tight cream lifts your skin, removes the cellulite giving your skin a smooth and silky appearance that we all crave for. All you need to do is make the cream an essential part of the daily skincare routine, and there is no looking back at rough and lumpy skin.
Story Behind the Maelys Cosmetics Brand 
Maelys is a reliable brand that originated with the idea of celebrating your bodies. The brand is dedicated to bringing high performing skincare products designed for the best results with less hassle and all within your safety boundaries.
The brand came forward with skin products for your body parts that you can easily ignore; well, they deserve all the love and care as much as your face. Be it booty, butt, boobs, or your tummy,  everything counts here, and the accumulative effect is a perfect body you can flaunt.
The brand offers some of the best solutions in the market for your all body parts. They offer a line of body care solutions that women love all over the world. The B-Tight is just another product designed for the booty. 
B-Tight Lift & Firm Booty Mask Details
The B-Tight Booty Mask comes in a very convenient jar for you. The price of each jar is somewhere around $49. Each jar contains 100ml cream that is enough for 2-3 weeks of daily massage. The great thing is that you get exclusive discounts on two or three jars at a time. For three jars, you will be paying only $35, now that's a huge discount, and you can make use of this offer and get a month or two's stock ready on your dressing table.
B-Tight Review of ingredients
As we just said, Maelys' all creams are developed and formulated in house. The cream is also formulated with some of the best ingredients that are specifically collected, keeping in mind what your booty needs. Let's look at what formulates this cream.
Pink Pepper Slim.

It's a concentrated oil from the pink berries. The oil offers a unique pre-lipolytic action on your skin. It works against cellulite and helps you burn extra fat in the skin, giving it a natural fresh look. The oil breaks down the fat accumulated under the skin and prevents fat molecules from forming large droplets or lumps. The result is an even tone of the skin on your booty.
Hyaluronic Acid.

Hyaluronic is well known for its skin benefits. It nourishes your skin and especially works to remove the lines or wrinkles on your skin. It's a sugar molecule that our skin already has; it binds the collagen with water giving a more hydrated and plump skin.
Guarana Seed Extract.

It's another useful ingredient that is formulated in a combination of pink pepper slim and Hyaluronic acid. The extracts have antioxidant and antimicrobial properties. It improves the blood flow in your skin, making it look healthier and fresh. The extracts are especially useful in getting rid of loose, saggy skin and wrinkles that you may develop around the thigh area for too many reasons.
Shea Butter.

It's the ultimate formula to give you hydrated and soft skin. The butter provides your skin the elasticity that it needs to appear tight and firm.
Coconut Oil.

Another skin-nourishing ingredient that helps your skin stay soft and glowing.
Maelys' Guarantees
Maelys' is a reputable brand that takes full responsibility for its products. The creams like B-Tight are developed in house and came into the market after extensive clinical tests. Maelys guarantees 100% results of this booty cream. 
Like all their creams, B-Tight is made in the USA. The cream is free of any paraben or SLS that may harm your skin in the long run. The cream is also vouched for being cruelty-free, which means no animals are harmed in developing or formulating this cream.
How to USE B-Tight?
Using the B-Tight Booty Cream is easy. We strongly recommend you make it a part of your skincare routine for fast and consistent results.
Take a generous amount of cream and rub it on your skin carefully.

Rub with a nice circular motion to absorb the cream into the skin, reaching the deep layers for maximum benefits.

Leave it for a time while you can relax or check your newsfeed.

The cream readily absorbs in the skin, leaving no greasiness behind. You can leave it on and go about your business without needing a shower. Yes, it's that easy.
How B-Tight works 
The cream is designed with all the right ingredients to penetrate deep into your skin's layers. The ingredients work on your skin tissues rendering all the nourishment and developing the elasticity your skin needs. It removes the cellulite, distributing the fat in the skin evenly and rejuvenating the skin from the deep pores. The elasticity added to the skin gives it a firm and tight look.
How long does it take to see results?
Like all skin-repairing creams, we do not promise overnight miracles. Skincare is an ongoing process, and your skin constantly needs nourishment and care. You will start to see results after the second jar that means after a few weeks of regular use.
Does B-Tight cream really work?
Definitely a yes, the cream includes ingredients your booty skin needs the most. It not only repairs the damage on the skin but heals it from within, giving it a fresh and healthy look. The Pin Pepper Slim burns the cellulite effect from within and gives your skin a smooth and supple appearance.
What problems does B-Tight solve?
The Maelys' B-Tight cream does more than one or two things for your booty skin. It hydrates your skin with ingredients like hyaluronic acid and Shea butter. It repairs the lumpy skin on your thighs up to the buttock area, giving it a smooth look, eliminating all the cellulite. It finally increases your skin elasticity, making all fine lines, wrinkles, or stretch marks fade and ultimately go away.
Is it suitable for all skin types and colors? 
Maelys take pride in clinically testing its all products so you can stay assured that the cream is suitable for all skin types and colors. You can use it on rough, oily, or normal skin with confidence.
What are B-Tight Reviewers Saying?
The reviews across the board are overwhelmingly positive. The women find it helpful in getting rid of all that saggy skin around the booty with a firm and tight skin that looks well-nourished.
I love everything about this stuff. I used it every day, and I can feel and see it working! I actually order 3 more B-Tight!
Says Diana
Love this Product! It actually works! I'm 5'9 180!  Nut'n but BUTT, HIPS, & THIGHS!!! My cellulite is disappearing after only one jar; lucky for me, I ordered 2
Exclaimed Latonia with joy
Pro's
Makes cellulite disappear

Nourishes the skin

Remove wrinkles

Lifts the skin

Make your booty feel smooth

Removes discoloration

Increase the blood flow with caffeine
Con's
A bit stingy in the beginning, if your skin is too dry

Pinky in color, so let the cream absorb completely before you redress.
Is it worth your hard-earned money?
Totally worth it! Smooth and soft skin is the dream of every woman, and no part of your body should be left ignored. The B-Tight cream is specifically designed for the booty and formulated with special ingredients to make your cellulite disappear and give you the confidence to wear anything you fancy without fearing the skin show.
Buy Now on Official Website
buy now

Buy Now On Official Website
RewindGuide's Best Booty Creams Pick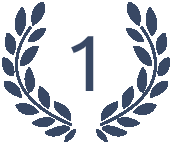 Maely's B TIGHT Cream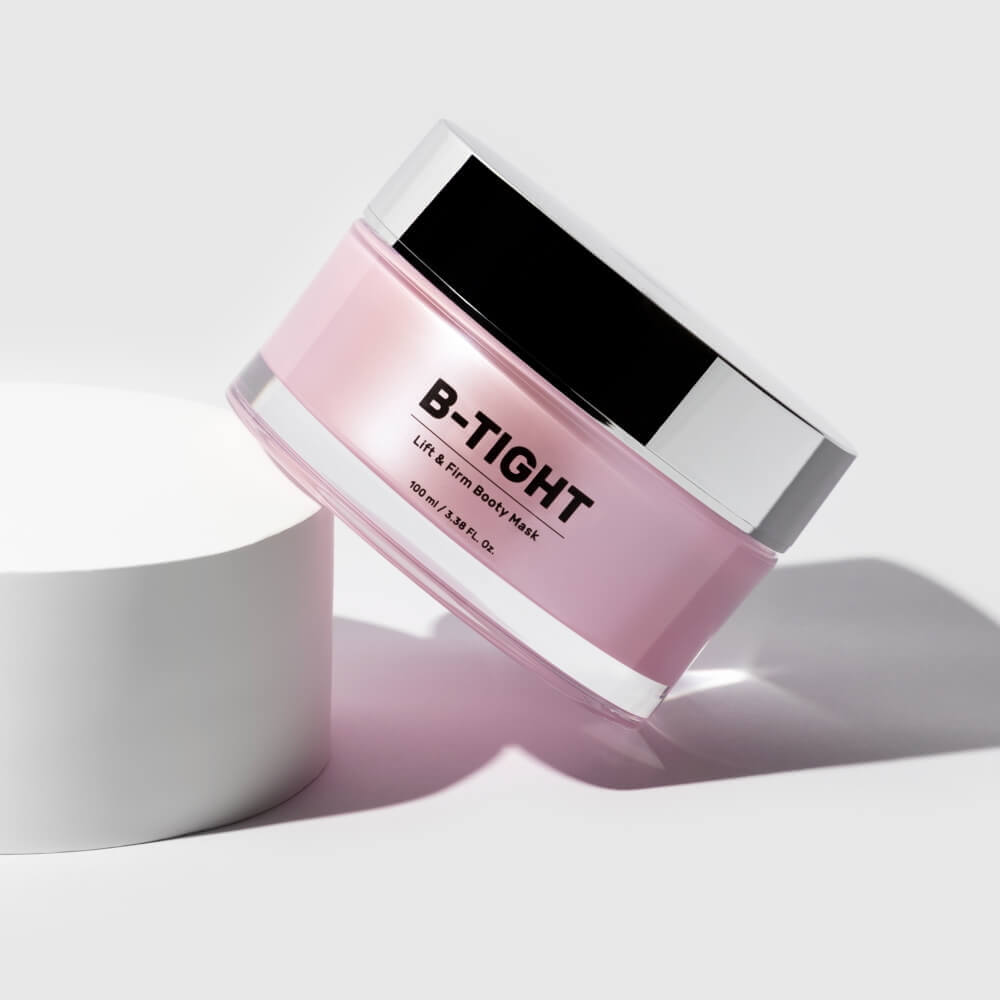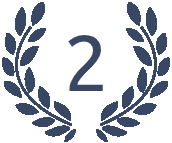 Brazilian Bum Bum Cream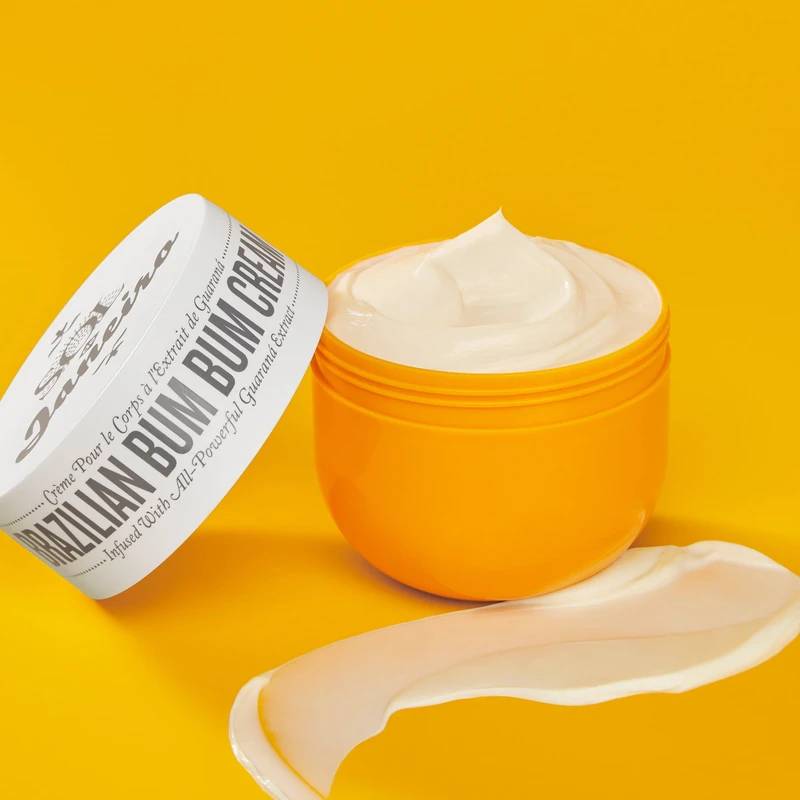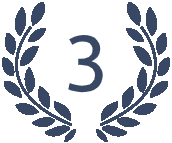 That Booty Tho