Best Cream for Stretch Marks After Pregnancy [2022/2023 Review]
Women's bodies go through a wide variety of changes during pregnancy. These changes result in excessive weight gain, hormonal imbalances, and to top it off, getting unwanted stretch marks around the tummy and chest area. Approximately 80% of women get stretch marks after pregnancy. These stretch marks indicate a breakdown in the elasticity of the skin and happen when the body grows faster than your skin can keep up with.  
Though stretch marks are extremely-common and natural, everyone wants to get rid of these unwanted marks quickly so how do you minimize their appearance? 
Thanks to the different treatments, creams, and oils, you can now minimize those pesky marks in the comfort of your own home using the best stretch mark creams out there. In this guide, we will review the Top 5 Best Post-Pregnancy Stretch Mark Creams available on the market so you can easily distinguish and choose the best product for you. But before diving in, here is a brief overview of the difference between stretch marks during pregnancy VS stretch marks after pregnancy.
Stretch Marks During Pregnancy VS Stretch Marks After Pregnancy
Stretch marks begin to appear when a woman is somewhere between 12 weeks to 20 weeks pregnant. Studies suggest that around 90 percent of pregnant women get these markings that can appear as red, yellow, brown, or sometimes purplish or pink stripes. These marks are likely to appear across breasts, belly, hips, and thighs.  Stretch Marks are hereditary so if your mother or grandmother developed stretch marks during their pregnancies, you are very likely to get them as well.  
Stretch marks, unlike that dreaded baby weight, tend to stay even after delivery. Stretch marks normally start reddish or purple and after delivery gradually fade to white or gray. Though these marks will not disappear in their entirety, by taking care and using the right stretch mark cream regularly, you can minimize their appearance and make them seem invisible.  
Best Stretch Marks Creams for After Pregnancy 
The market is full of products claiming amazing results in combating pregnancy stretch marks. If you are overwhelmed by the number of creams available in the market and are finding it difficult to choose the best one, you are in the right place.
 We have searched thoroughly through ingredients, reviews, and effectiveness of creams and compiled a list of the best 5-stretch marks products that are clinically proven and the most effective. So without further ado here are our top picks.  
| | | | | | |
| --- | --- | --- | --- | --- | --- |
| | Maelys B-Flat | Weleda | Bio-Oil | Mederma | Mustela |
| Price | $$$$ | $ | $$ | $$ | $$$ |
| Volume | 3.38oz | 4.4oz | 4.2oz | 5.29oz | 4.06oz |
| Usage | 2x daily | 2x daily | 2x daily  | 2x daily  | 2x daily  |
| Main Ingredient | Cocoa Butter | Vitamin A | Vitamin A | Cepalin | Plant-based ingredients |
| Best For | Bellies | Diminishes visible appearance of stretch marks | Skin Elasticity  | Combatting Existing Scars  | Improving skin elasticity |
| Results | 0-8 weeks | 2-8 weeks  | 6-12 weeks | 4 – 12 Weeks | 9-12 months |
| | read review | read review | read review | read review | read review |
| | Buy Now | Buy Now | Buy Now | Buy Now | Buy Now |
#1
Maelys B FLAT Belly Firming Cream
Best for Post-Pregnancy Stretch Marks 
B-Flat is considered the most effective cream to remove and prevent stretch marks after pregnancy. It contains multiple powerful ingredients that help to repair and improve your skin's texture, increase moisture, and reduce the appearance of scars. Moreover, its vital nutrients increase blood flow to those problem areas, promote cellulite reduction, and help burn underlying fat. It is important to note that some moms can actually feel B-Flats active ingredients working through a gentle tingly sensation upon application. 
Made with clinically proven ingredients, including coconut oil, Vitamin E, and hyaluronic acid – B-Flat works fast on pregnancy stretch marks, regardless of age or skin color. It is important to note that Maelys Cosmetics and dermatologists do not recommend using the product during pregnancy and while breastfeeding. Moms rave over Maley's B-Flat for its almost instant results. It is suggested to use B-Flat twice daily for the best outcome by gently massaging the lotion into those problem areas until it is fully absorbed. 
By using B-Flat as instructed the truly powerful combination of ingredients is providing new moms with revolutionary results. It is known to not only tighten the skin but also make bellies look smoother by restoring their natural elasticity. And the best part about Maley's B-Flat is, it helps smooth out and reduce the appearance of stretch marks no matter the size, color, or your age!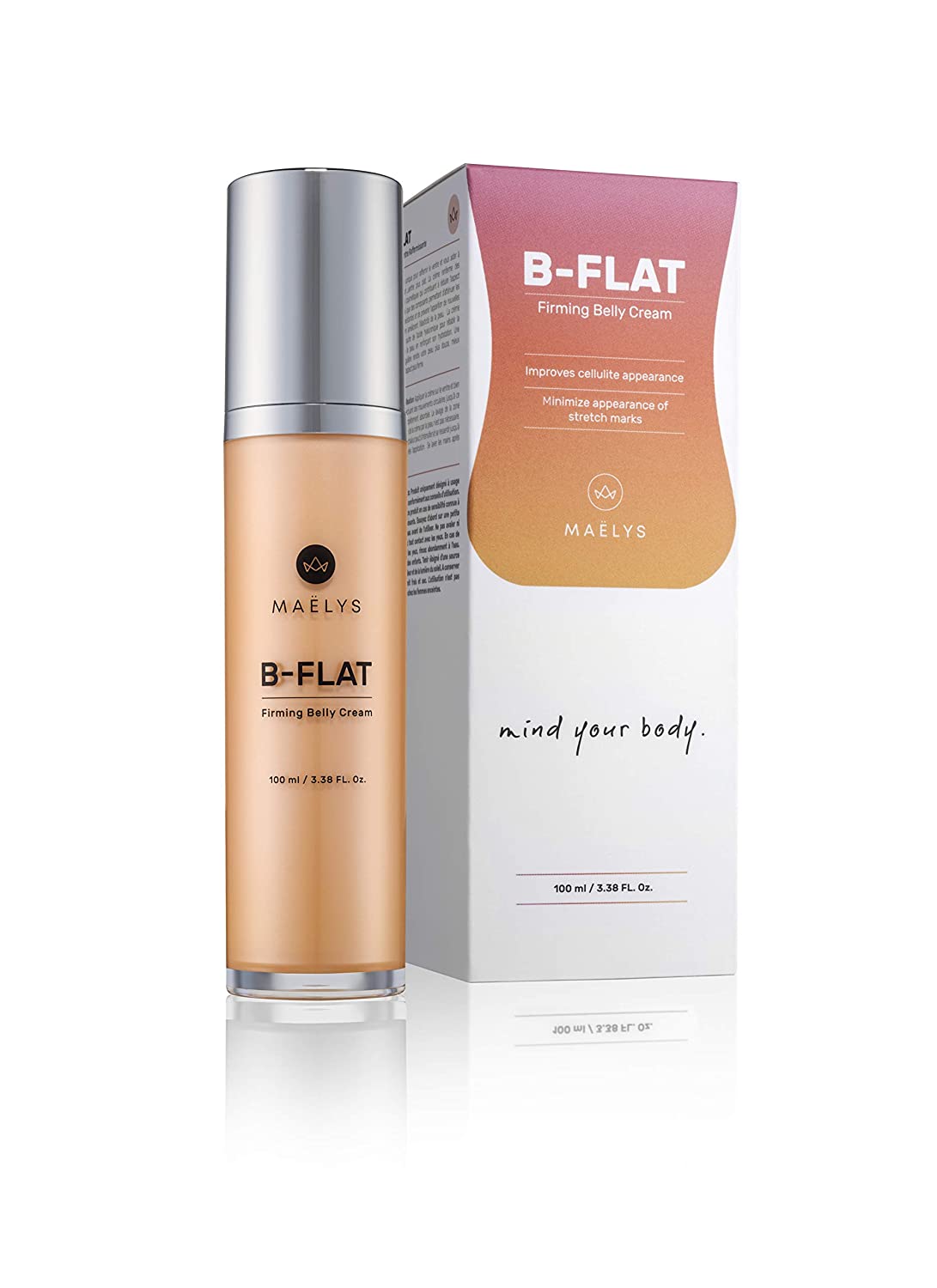 Pro's:
Reduces dark stretch marks

Naturally increases skin's metabolism

Provides instant results

Encourages new skin growth

Effective for both old and new stretch marks
Con's:
Not suitable during breastfeeding

The tingly sensation can be a nuisance  
#2
Weleda
Best for Lessening the Appearance of Stretch Marks
Pregnant women rave about the preventative benefits of this product and its ability to combat scars and stretch marks. This dermatologist-approved and NATURE certified massage oil is made up of natural active ingredients, including Prunus Amygdalus Dulcis Oil, Simmondsia Chinensis Seed Oil, Triticum Vulgare Germ Oil, and Parfum. All these ingredients make it lightweight and highly effective in replenishing skin and reducing the appearances of stretch marks.
Moreover, the massage oil also contains almond and wheat germs that can be useful in relaxing the perineal tissues, increasing elasticity, and stimulating blood circulation. Women who have used this oil claim to see quite an improvement in their skin tone and a reduction in the appearance of stretch marks and scars. Weleda Oil can also be vital when it comes to nourishing dry, tight, and itchy skin.
To reap out the best benefits, you can start using Weleda massage oil from the beginning of your pregnancy right to the end of the breastfeeding period. Gently massage it twice to three times a day, in a circular movement over the tummy, and you will see noticeable results within a few weeks.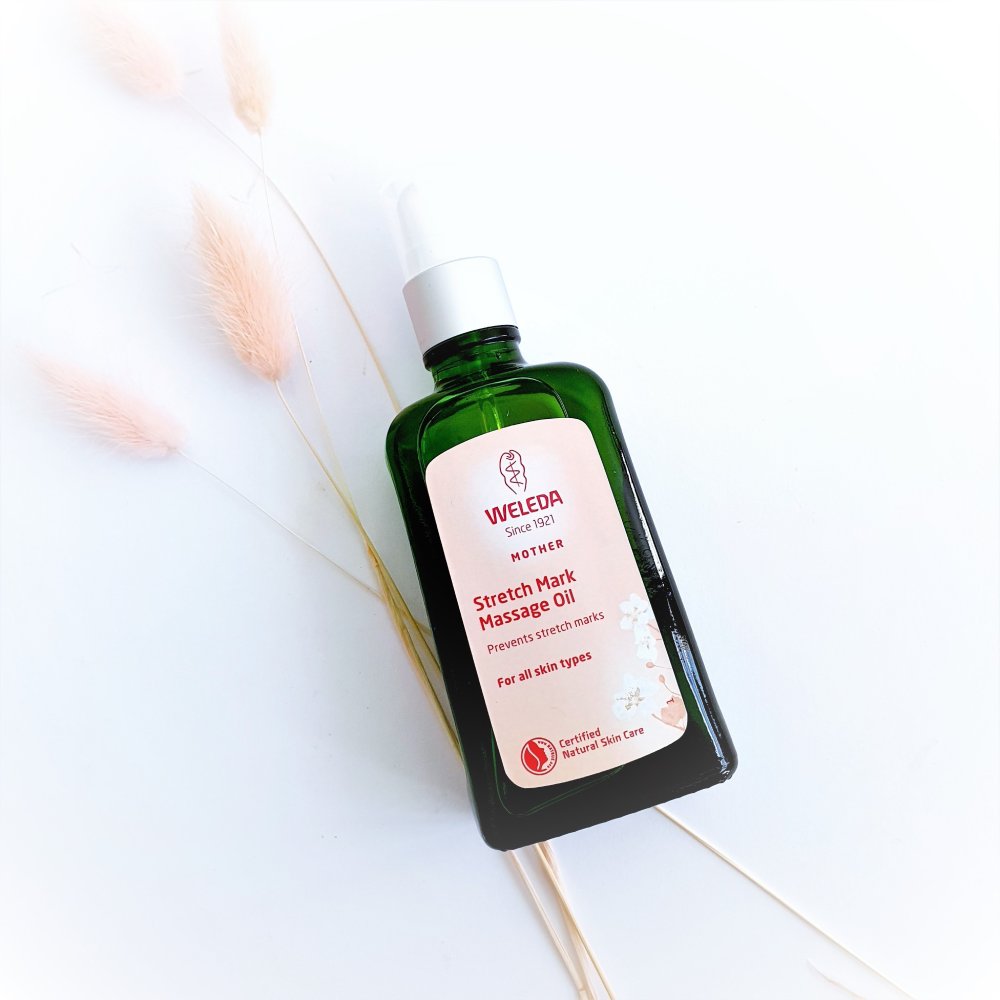 Pro's:
Dermatologically tested and NATURE Certified

Helps combat the formation of stretch marks

Works to alleviate dryness and itchiness

Safe for all skin types

Amazing scent

Leaves skin feeling soft and plump 
Con's:
Not very effective on old stretch marks

Inconsistent results
#3
Bio-Oil's Skincare Oil
Best for Increasing Skin Elasticity
Bio-oil is a dermatologist recommended and a popular-topical treatment that is lightweight and can absorb easily, helping to improve the texture of stretch marks and overall pigmentation of the skin. It is rich in calming vitamins and botanical extracts, including ingredients such as rosemary, lavender, and chamomile, which makes this a good pick for not only treating stretch marks but also the existing scars.
Despite "oil" in its name, you need not be afraid. It is a non-greasy formula with a fresh, floral scent that leaves no residue. Its topical formula will help you to restore natural elasticity and rehydrate the skin, which is essential to prevent the formation of stretch marks and scars.
Another good thing about Bio-oil is, it is hypoallergenic and works for all skin types including the highly sensitive skin many women have after birth. However, to get the best results make sure to use this oil on relatively new scars.
This clinically proven has over 400+ skincare awards. For best results, apply Bio-Oil use it on your entire body twice a day for a minimum of 2 weeks. However, a three-month period is recommended.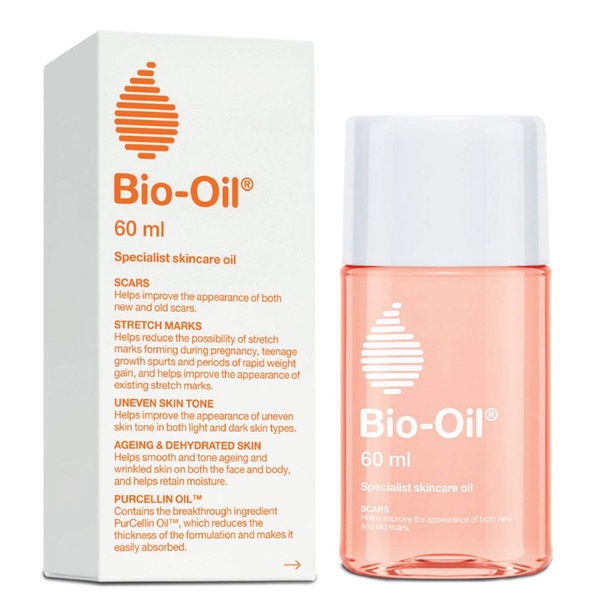 Pro's:
Clinically proven

Can be used on the entire body

Improves skin elasticity

Preservative-free

Hypoallergenic
Con's:
Can be harmful on open wounds

Not effective on older scars

May cause irritation

Not-specifically formulated for pregnancy
#4
Mederma Stretch Marks Therapy
Best for Prevention of Stretch Marks 
Mederma stretch mark therapy is a paraben-free formula that hydrates your skin while helping with skin elasticity to deter the formation of stretch marks. It is clinically proven, dermatologist recommended and can be used during pregnancy, starting at the beginning of the second trimester, and while breast breeding.
Ideal for those women who already have stretch marks or are at risk of developing them, Mederma's Stretch Mark Therapy's natural healing ingredients make it a popular choice for its combative results. These ingredients include Centella Asiatica plant extract, hyaluronic acid, and cephalin, known to help lessen the appearance of stretch marks. Due to its nourishing properties, this cream is also useful for keeping your hands and overall body moisturized. 
Mederma stretch mark therapy is a fast-acting formula, and it only takes several weeks of use for promising results. When used twice a day for 4-weeks, many women saw a noticeable improvement. However, its scent can be fairly-strong and may bother some moms, regardless, it can be the ideal product to add to your daily routine.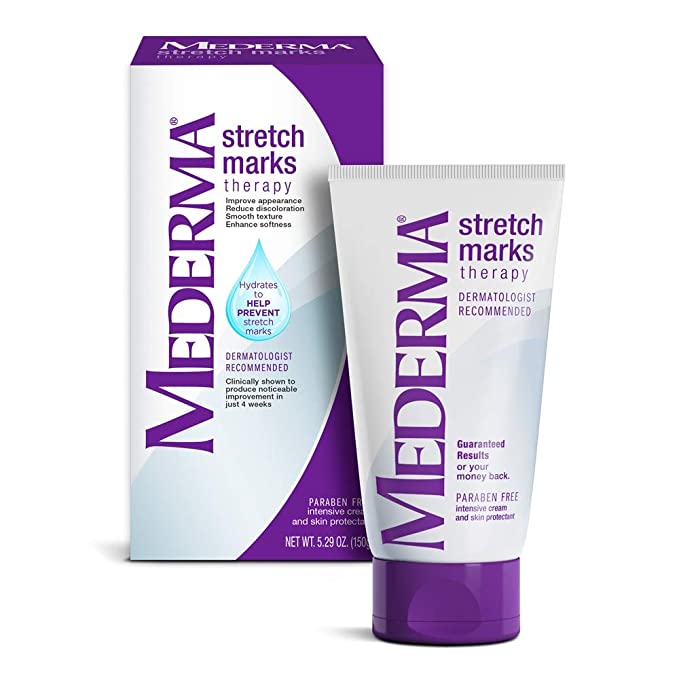 Pro's:
Clinically proven to increase skin's moisture content 

Helps with existing stretch marks

Prevents new markings

Creamy consistency

Fast-acting formula
Con's
Fairly expensive

Overwhelming scent
#5
Mustela
Best for Skin Elasticity
Another staple for stretch marks sufferers, Mustela's stretch marks cream is a velvety yet hard-working cream that absorbs quickly and nourishes your skin helping to make it visibly smoother. It provides long-lasting hydration and soothes the feeling of tightness. 
This EWG verified cream is made of 96 percent plant-based ingredients, including avocado peptides, with hazel extract, and passion fruit polyphenols, which reinforce skin elasticity, preventing stretch marks and helping skin withstand stretching. Its naturally-derived ingredients make it safe for use during pregnancy and postpartum.
Mustela has been a trusted brand since 1950. Like most products of a similar nature, Mustela's stretch mark cream is dermatologist recommended, hypoallergenic and free of parabens, phthalates, and phenoxyethanol.According to clinical tests carried out by 22 women, a whopping 96% did not develop any stretch marks at all. The study also has shown that it is safe for pregnant and breastfeeding women.
The non-greasy and velvety-smooth cream has been known to carry a ton of moisturizing power. To get the best possible results, and limit the appearance of stretch marks, make sure to apply it twice a day, right from the first month of pregnancy.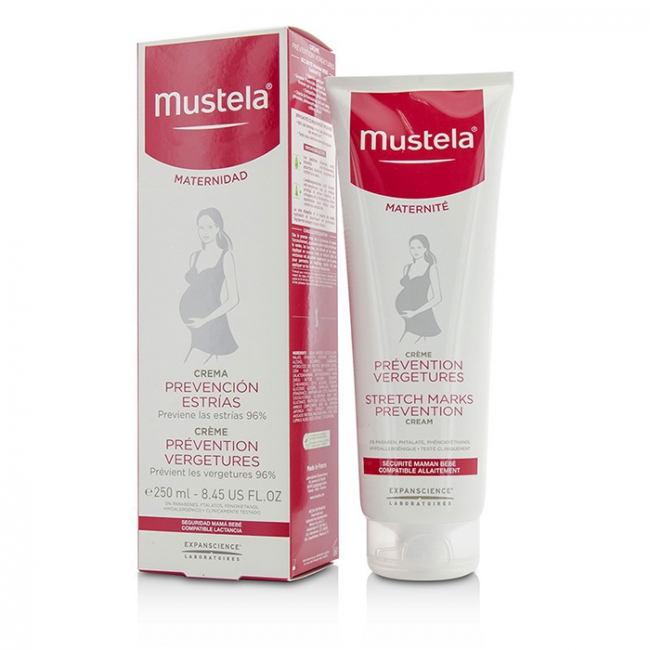 Pro's
Safe for breastfeeding moms

96% naturally derived ingredients

Free of parabens, phthalates, and phenoxyethanol

Safe for all skin types and colors
Con's
Pungent smell 

Inconsistent results

May create irritations

Not effective on old stretch marks

Pungent smell 

Inconsistent results

May create irritations

Not effective on old stretch marks
What to Look for In a Stretch Mark Cream  
When considering a stretch mark cream there are a couple of things you should pay attention to. Check to see if the product has a strong fragrance,  if it is suitable for sensitive skin and if it contains retinol which is not safe for women who are pregnant or breastfeeding.  If you have allergies to nuts, fruits or vegetables make sure to read the ingredients carefully as many stretch mark creams contain these natural antioxidants. 
Here is a breakdown of ingredients commonly found in stretch mark creams that are safe to use and can have positive effects to help make those bothersome markings disappear. These ingredients include:
Cocoa butter, shea, or jojoba

Aloe vera

Vitamin E

Vitamin A

Coconut Oil

Peptides 

Argan Oil      

Rosehip Oil 
Other Ways to Minimize the Formation of Stretch Marks  
The rapid stretching of the skin in pregnancy is the primary reason that stretch marks form. Stretch marks are scars on the skin and once they have developed they are impossible to remove in their entirety.  Many different oils, creams, and gels can be useful in mitigating these marks, however, there are few other things that can help you to combat the development of stretch marks. 
So What Is The Best Stretch Mark Cream for After Pregnancy? 
We hope this guide has given you a better understanding of how stretch marks form and how to combat them in the future. Remember to keep skin hydrated by moisturizing daily, and ensure products that help keep the skin supple to increase its elasticity. 
After reviewing all of the different creams and lotions available, and examining their results based on various testimonials, our best pick for effectively reducing stretch marks is Maelys B-Flat cream.
With its natural ingredients including its industry-changing Body³ Complex™ formula and clinical trials with overwhelmingly positive results, Maelys B-Flat cream is the perfect solution to combat your scars and stretch marks while making your belly firmer! It provides results regardless of skin type or age and most importantly, even works on older stretch marks – something that is difficult to find. 94% of women said it worked in fading their stretch marks all along with the added benefits of repairing and enhancing your skin texture while increasing your skin's moisture content.
Last but not least, the best thing about this product is that Maelys Cosmetics offers a 100% refund if you are not satisfied with the outcome. What else you need! So if you are worried about the development of stretch marks like 80% of the mothers out there are, Maelys B-Flat Belly Firming Cream is obviously your perfect pick.