Our Review of Mederma Stretch Mark Therapy
Only have a minute?
Here's Your Quick Summary
The Mederma Brand is a leading scar reducing brands known for its gel based formula. It contains Cepalin, an onion extract known for its ability to reduce the appearance of scars and stretch marks. Mederma's Stretch marks therapy is safe for people of all ages and even women who are pregnant or breastfeeding. It helps combat the formation and discoloration of marks caused by growth spurts, pregnancy and fluctuations in weight.  
Mederma's Stretch Marks Cream has been clinically proven and is doctor and pharmacist recommended. Mederma promises visible results in as few as 4 weeks but for best results 12 weeks is suggested. If results are not seen in the 12 week period Mederma offers a full refund for the entirety of the tub price. Reviewers claim the smell of the gel is pungent and that it can be difficult to absorb into the skin.
The gel can be used on your entire body, in any place where stretch marks appear or are forming and will help to moisturize the skin while assisting in increasing blood circulation.  
RewindGuide's Best Stretch Mark Creams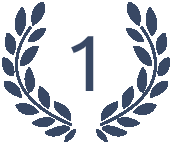 Maely's B FLAT Cream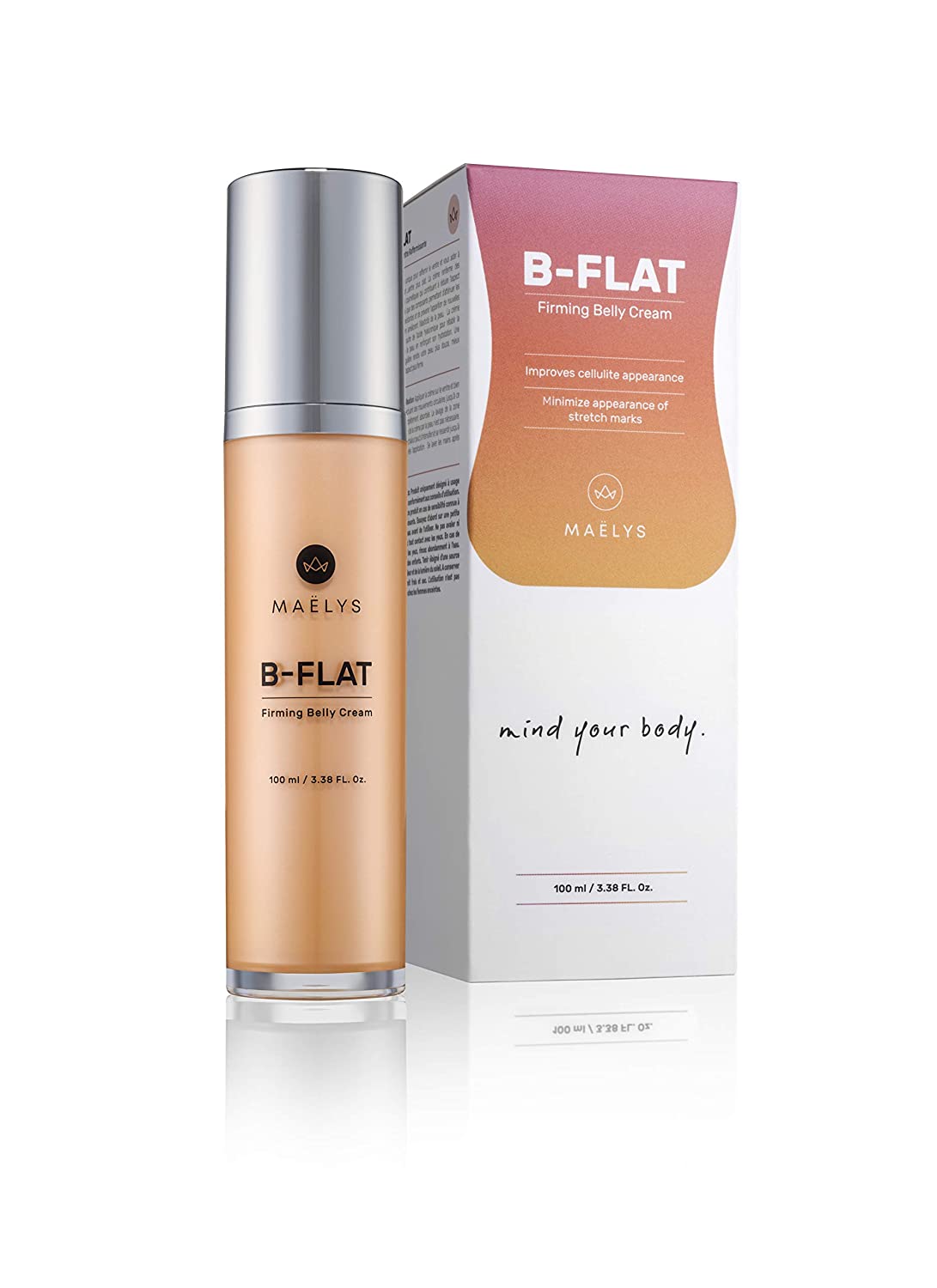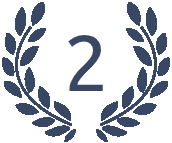 Palmer's
Massage Lotion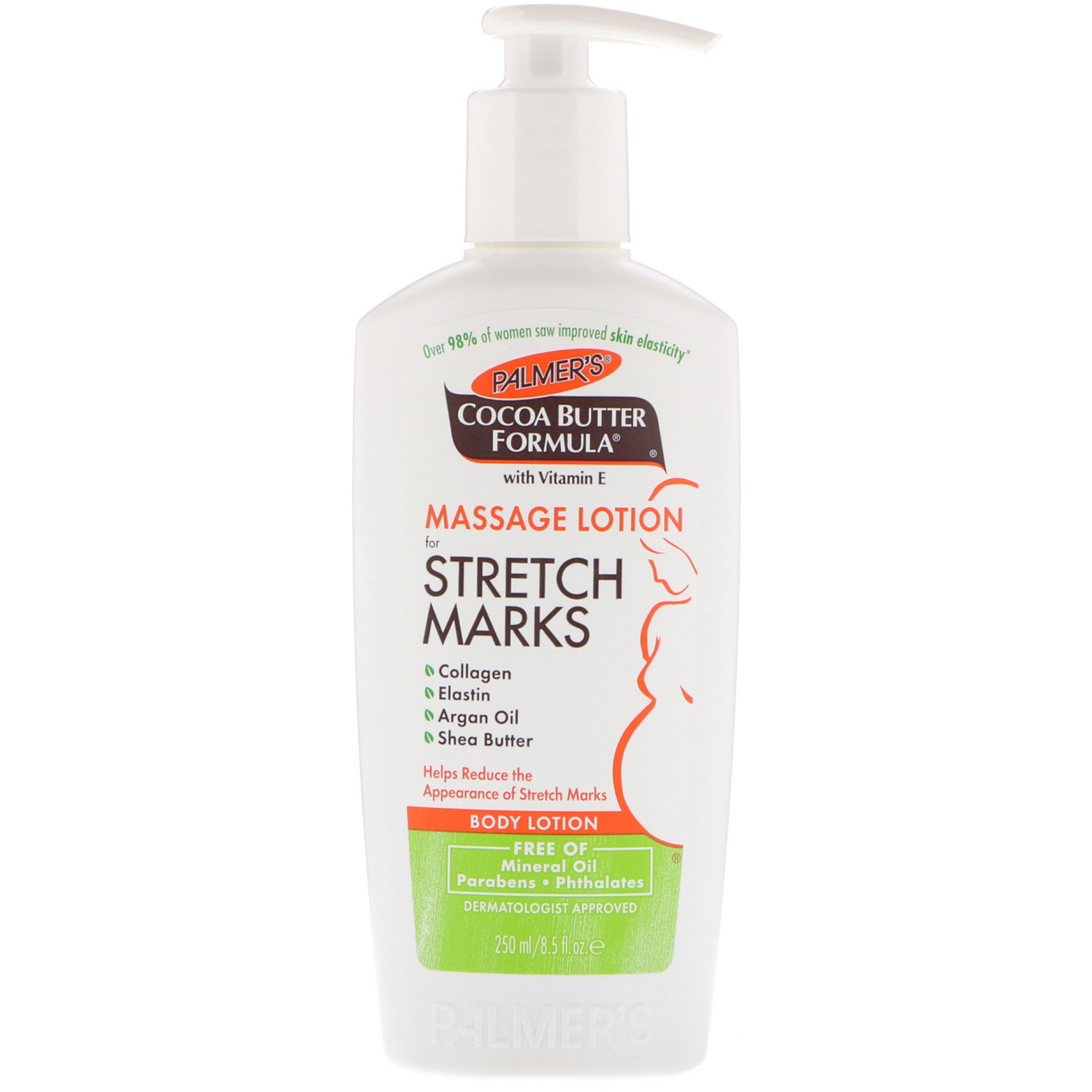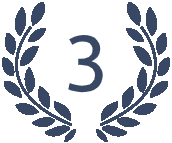 Bio-Oil's
Skincare Oil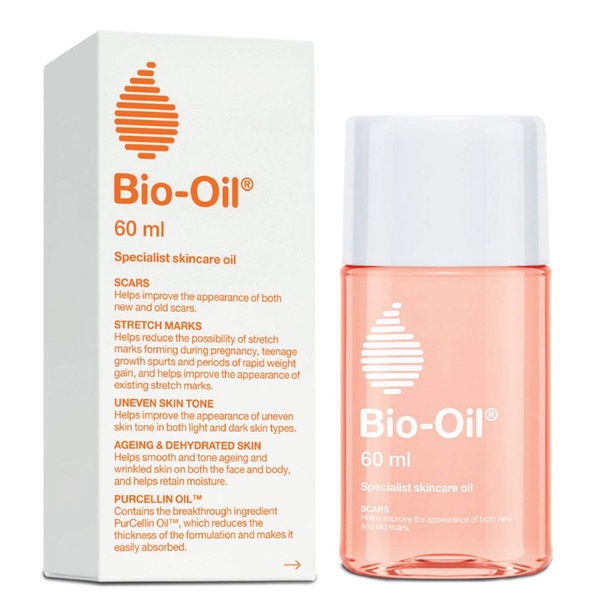 What is Mederma Stretch Mark Therapy? 
Mederma Stretch Mark Therapy is a gel designed to moisturize the skin, increase elasticity, and is clinically proven to lessen the appearance of stretch marks while preventing the formation of new marks.  This nourishing cream is hailed by women, men and children alike helping them feel their best in the comfort of their skin. 
Diving into the Mederma Brand
The Mederma Brand is a line of products with the mission to assist Men, Women, and Children in combating the appearance of scars and stretch marks. Their doctor and pharmacist recommended products were created to give the whole family that healthy, glowing skin they've always wanted. 
Mederma Stretch Marks Therapy Product Details
Mederma Stretch Marks Therapy comes in a 5.29 oz (156.44 ml) tube for $17.19. It is not sold through the Mederma website but can be purchased from CVS pharmacy, Amazon, Walmart, Target, Walgreens, and RiteAid.    
The Mederma Stretch Marks Combination 
Mederma Stretch Marks cream uses botanical ingredients within its skin-nourishing formula consisting of cepalin, hyaluronic acid, centella asiatica, and the active ingredient Dimethicone.
4 Main Ingredients with Noticeable Results!
Cepalin:

Is a botanical onion extract known for its anti-inflammatory and antioxidant properties. Cepalin is the main ingredient in all Mederma products for its proven ability to improve the appearance, color, and texture of scars.

Hyaluronic Acid:

naturally produced by your body, hyaluronic acid is used as a natural lubricant to retain water and keep your skin, eyes, and joints moist.

Centella Asiatica: 

a natural herb used in Asia for centuries, Centella Asiatica is known for its ability to increase blood circulation and strengthen the skin to assist in decreasing the appearance of stretch marks

Dimethicone:

a medication used to increase the moisture content in skin cells to assist with irritation, color changes such as redness and itchiness 
Mederma Stretch Marks Therapy Guarantees
Doctor and Pharmacist recommended 

C

ontents are paraben-free

Safe for expecting moms (in the 2nd trimester) and those breast-feeding 

100% refund on the purchase price if results are not seen after 12 weeks
Mederma Stretch Marks Cream Daily Usage
Mederma's stretch marks cream should be used twice daily, once in the morning and once in the evening. Apply a generous amount of cream in a circular motion on all areas of the body where stretch marks are visible or where you want to prevent them until all cream has been absorbed. 
How Mederma's Stretch Marks Cream works
The cream contains a generous amount of moisture coating ingredients as well as ingredients to increase blood flow to assist in preventing and assisting the discoloration of skin.  
How long until I see results?
Mederma's Stretch Mark Cream should be used for at least 4 weeks to begin seeing results but it is recommended to use the cream for a full 12 weeks for full results. 
Does Mederma's Stretch Marks Cream really work?
The Mederma Brand is the Doctor and Pharmaceutical recommended market leader in scar concealing care. Clinical trials have 80% of those testing Mederma's Stretch Marks cream seeing noticeable results after 4 weeks and a significant improvement in the appearance and texture of stretch marks after 12 weeks. Mederma offers a 100% refund on the cost of the cream if after 12 weeks the customer is not satisfied. 
What problems does Mederma's Stretch Marks Cream solve?
Mederma's Stretch Marks Cream provides an increase in moisture and blood circulation to reduce discoloration, improve skin texture, and enhance softness. It is clinically proven to better the appearance of stretch marks while assisting in the healing of scars.  
Is Mederma's Stretch Marks Cream suitable for all skin types?
Yes, men, women, and children with all skin types can use Mederma's stretch marks cream to assist in reducing the appearance of stretch marks caused by growing, pregnancy, weight loss or gain and more. Women after the 2nd trimester of pregnancy and while breastfeeding can use the product.   
What are Mederma's Stretch Mark Cream users saying?
Mederma's Stretch Marks Cream users are overwhelmingly positive saying it is the best thing since sliced bread, however, some see few to no results.  Mederma is known for their scar reducing creams and ointments but when it comes to their stretch marks creams people seem to have expected more. This could be due to the product's multiple uses including stopping the appearance of growth spurt stretch marks and pregnancy stretch marks – on every part of the body.  
I purchased this for my teenage daughter who had very visible red stretch marks on her thighs from a growth spurt. She was very self-conscious and didn't want to wear shorts or anything that showed her legs. In desperation, I started researching ways to help her and came across this product. It is amazing! I honestly thought I was going to be wasting my money but I was desperate to help my daughter. In just a few weeks the marks are barely visible and she is so happy. Moms out there, I would highly recommend this for your daughters who are going through the same thing. It really does work!
Michelle
Okay, I've bought like 3 of these during my pregnancy because it's really just that effective. This is my second pregnancy and my stretch marks are visibly less than my first. I'm less than 2 weeks to my due date with minimal stretch marks (it's not flawless) but it's so much better the second time around and I really do think it's because of this lotion.
Nicole
I'm giving it a 4 because the lotion kind of stinks very medicinal smell which is sometimes hard to deal with being pregnant and nauseous all the time lol but it seems to work after 2 weeks of use of the lotion and the Mederma dry oil I've noticed the lotion has actually improved the couple small stretch marks I have on my breasts. It definitely works if you use it one to two times a day depending on how bad your existing marks are.
Sandysue
Pro's
Can be used for a variety of stretch marks 

Works for women, men, and children

Safe for those breastfeeding and pregnant (after the 2nd trimester) 

Keeps skin

moisturized and smooth  

Can be used on all parts of the body 

Clinically proven 

Assists in repairing the discoloration of the skin 

Results can be seen in 4 weeks
Con's
A strong scent that may be bothersome 

3 months of continuous use is required for best results

Feels greasy on the skin
can make skin flake
takes time to be absorbed
IS IT REALLY WORTH IT?
Mederma's Stretch Marks Cream is the all-in-one stretch mark resolving formula helping the entire family combat those worrisome markings. It assists with a variety of different markings in people of all ages, skin types, and women in different stages of pregnancy. 
A tub of doctor and pharmacist recommended Stretch Marks cream can provide noticeable results in as little as 4 weeks. It works by moisturizing the skin while increasing blood circulation. This combination assists in reducing the formation and appearance of stretch marks while helping repair the discoloration of skin.
The results are clinically proven and the tub is larger than its competitors offering over 5 ounces of product. 64% of reviewers speak highly of the product and there is a reason it has been sold on an international scale for the last decade!
Buy Now on Official Website
buy now

Buy Now On Official Website
RewindGuide's Best Stretch Mark Creams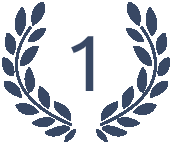 Maely's B FLAT Cream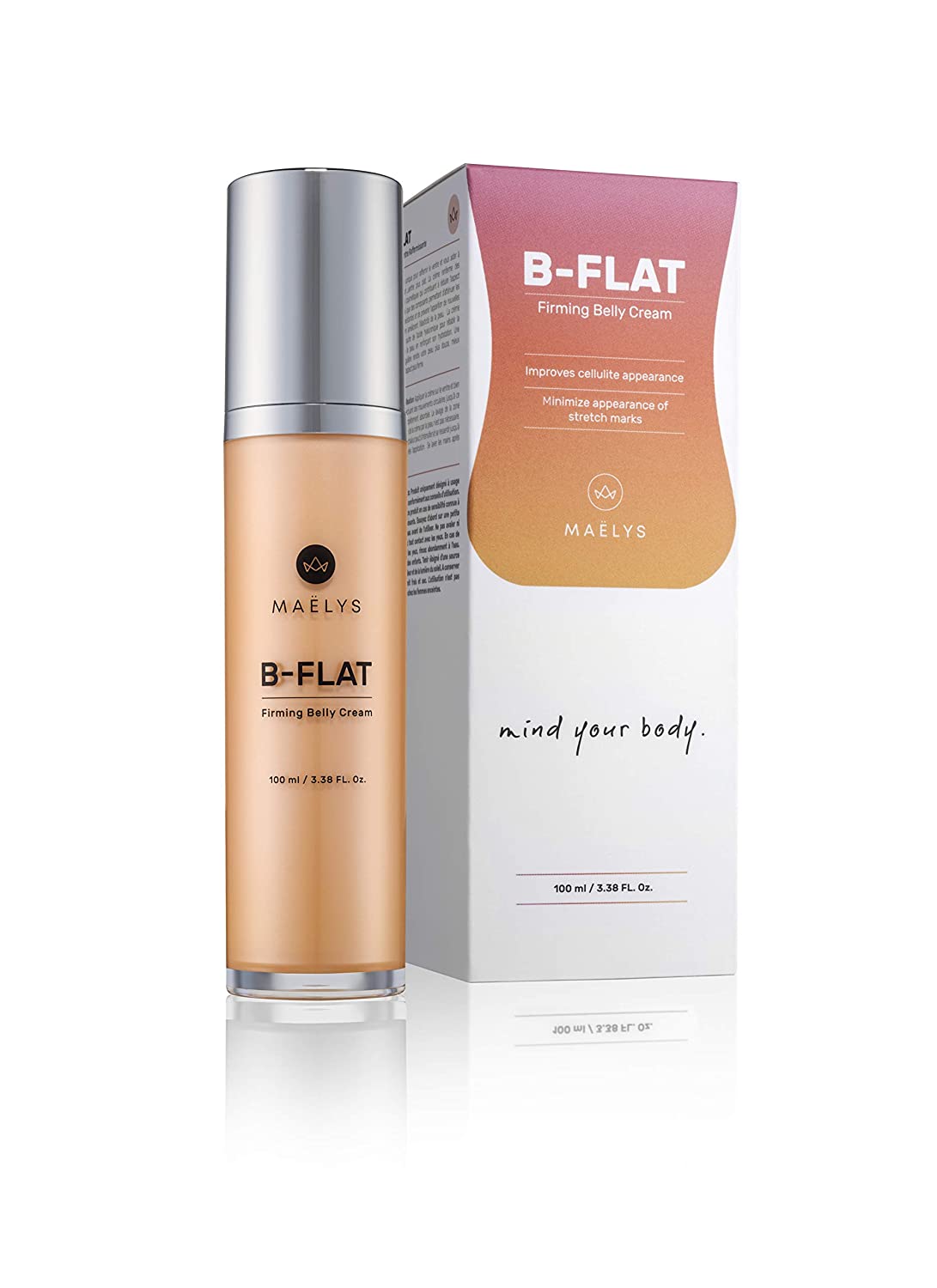 Read review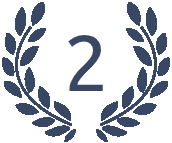 Palmer's Massage Lotion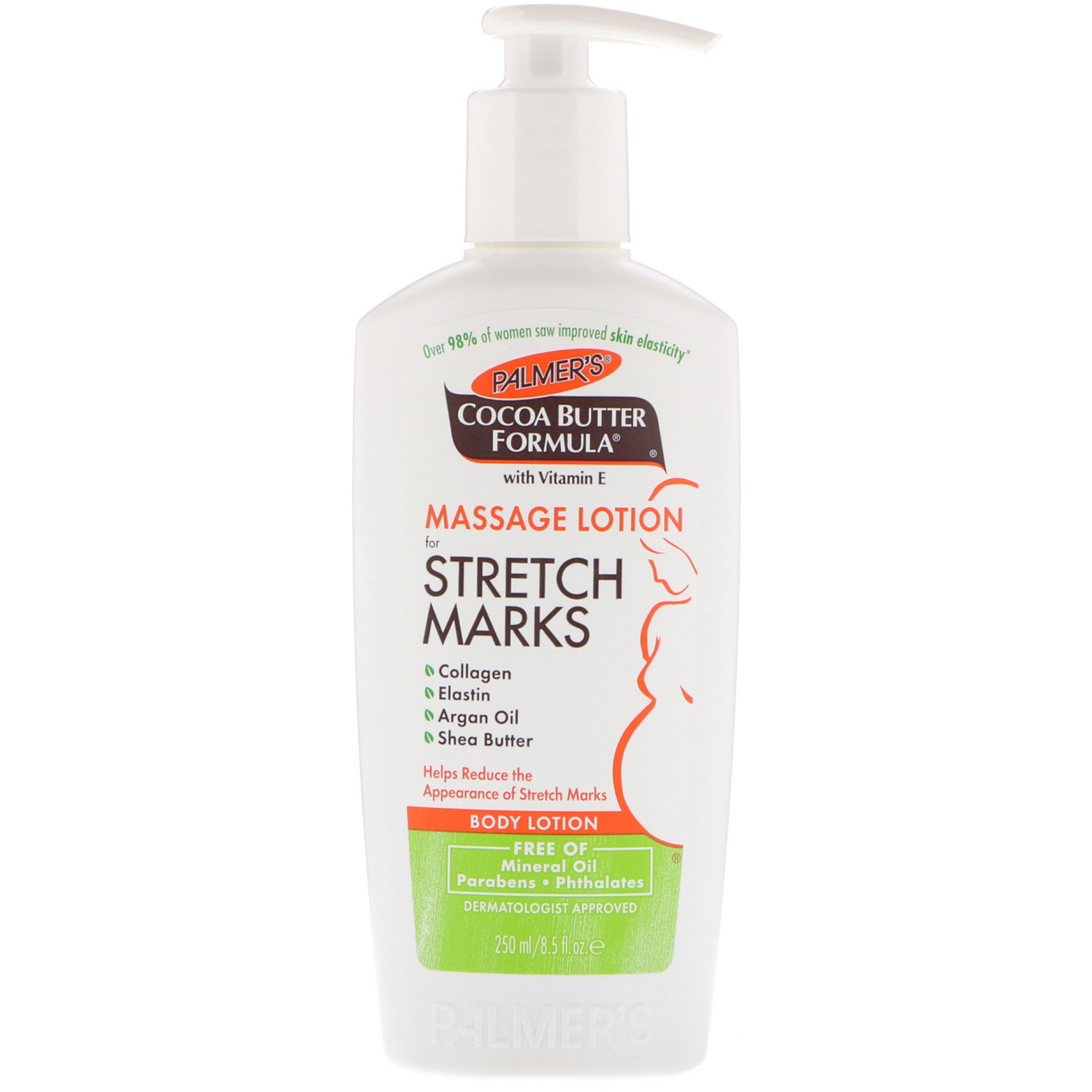 Read review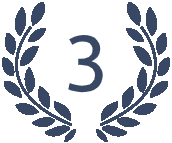 Bio-Oil's Skincare Oil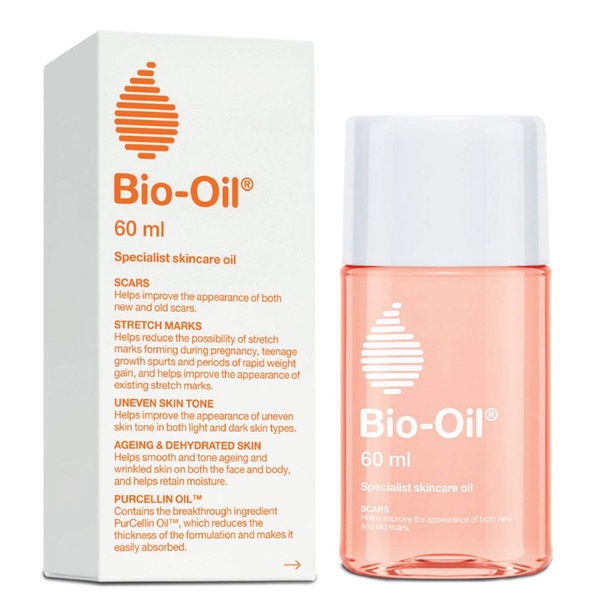 Read review
Read the Full Guide