Maelys Cosmetics B-Flat Review – The Extensive 2022/2023 Addition
Maelys Cosmetics B-Flat Review – The Extensive 2022/2023 Addition
Short on time?
Here's your Quick Review Summary
B-Flat works fast on any stretch mark types and body types regardless of age or skin color. It contains many powerful, active ingredients with a proven history of helping to combat scars, tighten tissues, and moisten. Results are quick and visible when the product is used correctly.
Those pregnant or breastfeeding should refrain from using the product. It is suggested to wait 4 hours between application and exposure to sunlight as well as a 2 hour wait time between application and working-out. The bottle is fairly large compared to products of a similar nature and lasts longer as time goes on as fewer applications are required.
RewindGuide's Best Stretch Mark Creams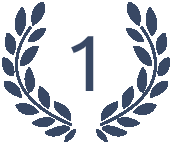 Maelys B-FLAT Cream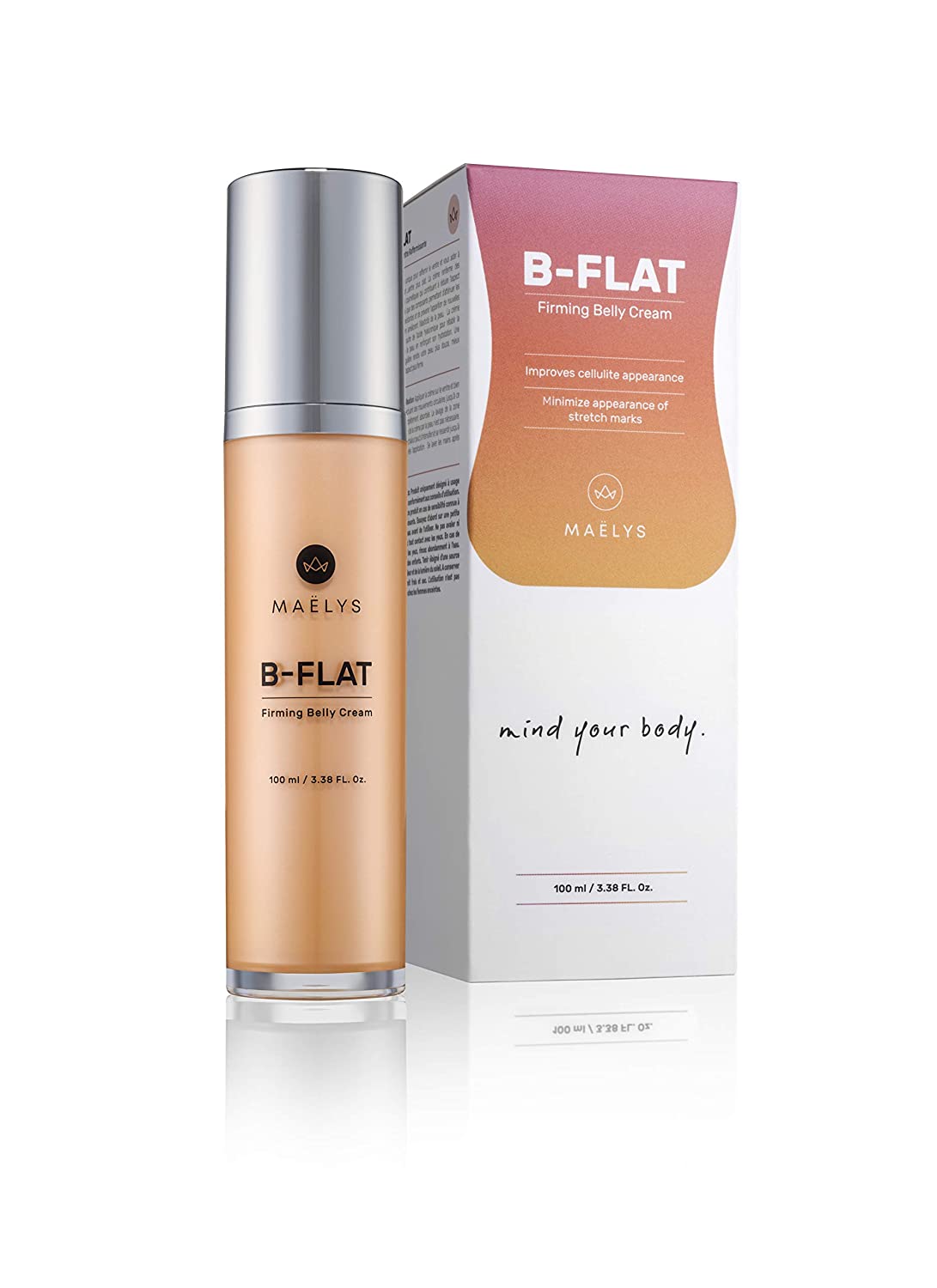 What is B-FLAT?  
Smooth, sultry, skinny, Maelys B-FLAT Belly Firming Cream was made with your needs in mind. This go-to stomach cream was made specifically for your belly by promoting cellulite reduction and really works to minimize stretch marks, flatten, tighten, and defy gravity. Take back your body with the product made to lift your spirits and your belly! 
Meet the Maelys Cosmetics Brand 
Maelys Cosmetics' body shaping products were created to give women across the globe the confidence to feel their best no matter their size or shape. Maelys products use only clinically proven ingredients to make you feel and look your best, whether in your house or on the beach.  
B-FLAT Belly Firming Cream Product Details
A bottle of B-FLAT cream is $49.99, for a 3.38 oz (100ml) bottle, packed to the brim with Maelys unique special blend to help reduce stretch marks and promote cellulite reduction. 
B-FLAT Review of ingredients
Maelys uses only the most innovative ingredients, approved by the ministry of health, including unique plant extracts and active natural substances to increase blood flow, rejuvenate the skin, and reduce stretch marks. These natural remedies utilize the benefits of avocado extract, coconut oil, vitamin E, and hyaluronic acid – a naturally occurring substance produced by the skin to assist in toning and lubrication.  
Body³ Complex™:

The unique set of natural, active ingredients including shea butter to improve the appearance of skin by regenerating cells and skin thickness to reduce cellulite and decrease the depression of stretch marks.

Guarana Seed Extract: 

An arabian coffee-based extract; this caffeine derivative increases blood circulation and speeds-up fat-burning to quickly and naturally tighten. 

Pink PepperSlim:

This patented ingredient assists in actively breaking-down the protection around fat reserves to increase and encourage fat-burn across the body. 

Hyaluronic Acid:

A naturally occurring substance helping to lubricate eyes and tissues, this powerful moisturizer agent helps ensure smoother, younger-looking skin.

Bentonite:

The inorganic, non-toxic, natural active ingredient is used to prevent stretch marks from forming while reducing the appearance of existing marks

Avocado Seed Extract:

 An antioxidant-rich solution that combats the formation of wrinkles while acting as a powerful moisturizing agent in the fight against dry skin. 
Maelys' Guarantees
The contents of B- Flat are paraben and sulfate-free. 

The product is 100% gluten-free and cruelty-free.  
B-FLAT Cream Usage
B-FLAT can be used up to twice a day and a bottle of B-FLAT cream lasts about one month when used as instructed. 
How B-FLAT works 
Easy to use, just squeeze a nickel-sized dollop into your palm and massage into your belly, continue until you've created a sheer layer across the skin. Massage until the cream has been absorbed completely. Some women feel a slight warming sensation – which is the active ingredients increasing blood flow – this can be felt up to 2-hours from using the product. 
How long does it take to see results?
In customer reviews, women say they notice a smoother stomach almost instantly after applying the cream. Reviewers also noticed considerable fading of their stretch marks after several uses of the stretch mark cream. For best results, one full bottle is recommended, but many women who have reviewed the product say that you need at least two.    
Does B-FLAT cream really work?
Maelys Cosmetics is so confident in their product that they offer a 60-day risk and hassle-free guarantee for a 100% refund or exchange if you are not satisfied. B-Flat is highly recommended with 94% of women admitting their stretch marks faded significantly after using the stretch mark cream for at least 30 days.  
RewindGuide's Best Stretch Mark Creams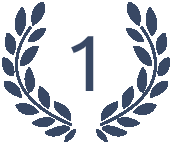 Maelys B-FLAT Cream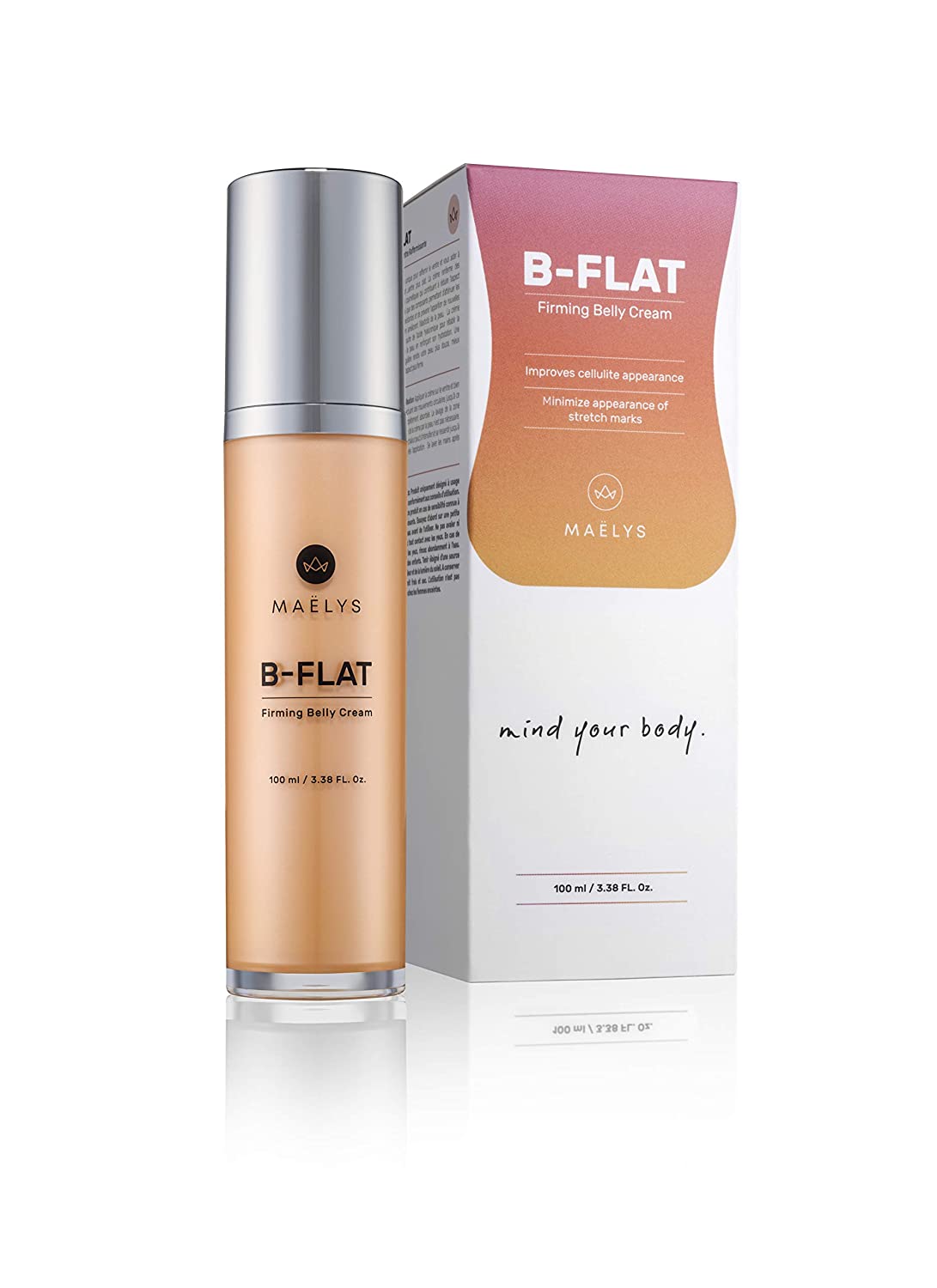 What problems does B-Flat solve?
B-Flat was created as a stomach cream to diminish the appearance of markings and tighten those problem areas around the belly. Designed to decrease the appearance of all kinds of markings, this stretch mark cream has seen drastic results on stretch marks naturally occurring, developed during puberty, and those appearing after pregnancy. 
Is it suitable for all skin types and colors? 
Yes, B-FLAT was created for stomach skin of all types regardless of age, skin color, skin sensitivity, or mark prone skin. 
What are B-FLAT Reviewers Saying?
The reviews across the board are overwhelmingly positive with the majority of women claiming when using B-FLAT they see results in a mere matter of weeks! Flatter stomachs, a reduction in cellulite, diminished stretch marks and firmer skin are all evident after one bottle. Some do claim that the bottle turns up broken in the package but these seem to be only customers that purchased the product from Amazon so we do suggest purchasing the product from a reputable supplier – either directly from Maelys Cosmetics or Sephora.  
B-Flat has tightened and lessened the sight of my stretch marks. I love this product.
Tartiana H.
I can see my skin on my stomach being more firmer!!!!!! Wowwww
Georgia K.
I love this I see it working everyday. I'm so satisfied with my purchase. I use it twice a-day and I really see the difference.
Lillian M.
*All reviews are from verified buyers
Pro's
Quick visible results 

Pleasant aroma  

Visibly reduces the appearance of cellulite and stretch marks 

Firms the skin 

Only requires a small amount of cream 

Large bottle compared to products of a similar nature

Lasts a month when used as instructed 

Helps with c-section scars

Works well as a moisturizer 
Con's
Warm and tingly sensation might be overpowering or not felt at all 

May feel itchy to some

Some women require more than one bottle to see results

It is not recommended to use while pregnant or breastfeeding

4-hour wait time is suggested between application and sun exposure 
IS IT REALLY WORTH THE HYPE?
The verdict is in! And yes B-Flat is really worth the hype! 
B-FLAT has been tested and reviewed by women of different ages and colors across the globe: each woman with different stretch mark types for varying lengths of time. So, is it really worth the hype? Over 3000 reviewers admit to having seen significant before and after results using this product in a short time span. What is short? We are talking about an average of one to two months with many claiming results in under 3 weeks!
It is important to take note that for some the intensity of the tingling, warming sensation is overwhelming. But backing up to earlier in our review – for many women, this tickling, comforting feeling is joyous and one of the reasons they are running back to the product! 
The bottle contains enough B-FLAT cream to last for at least a month when used as directed – twice daily. This amount should be reduced after the initial 1-month to twice weekly making each bottle last longer and longer.  
Ingredients are clinically proven and the product is 100% gluten and cruelty-free, guaranteed. With their 60-day full refund or exchange policy trying this product is definitely something to consider.
Buy Now on Official Website
buy now

Buy Now On Official Website
RewindGuide's Best Stretch Mark Creams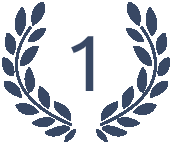 Maely's B FLAT Cream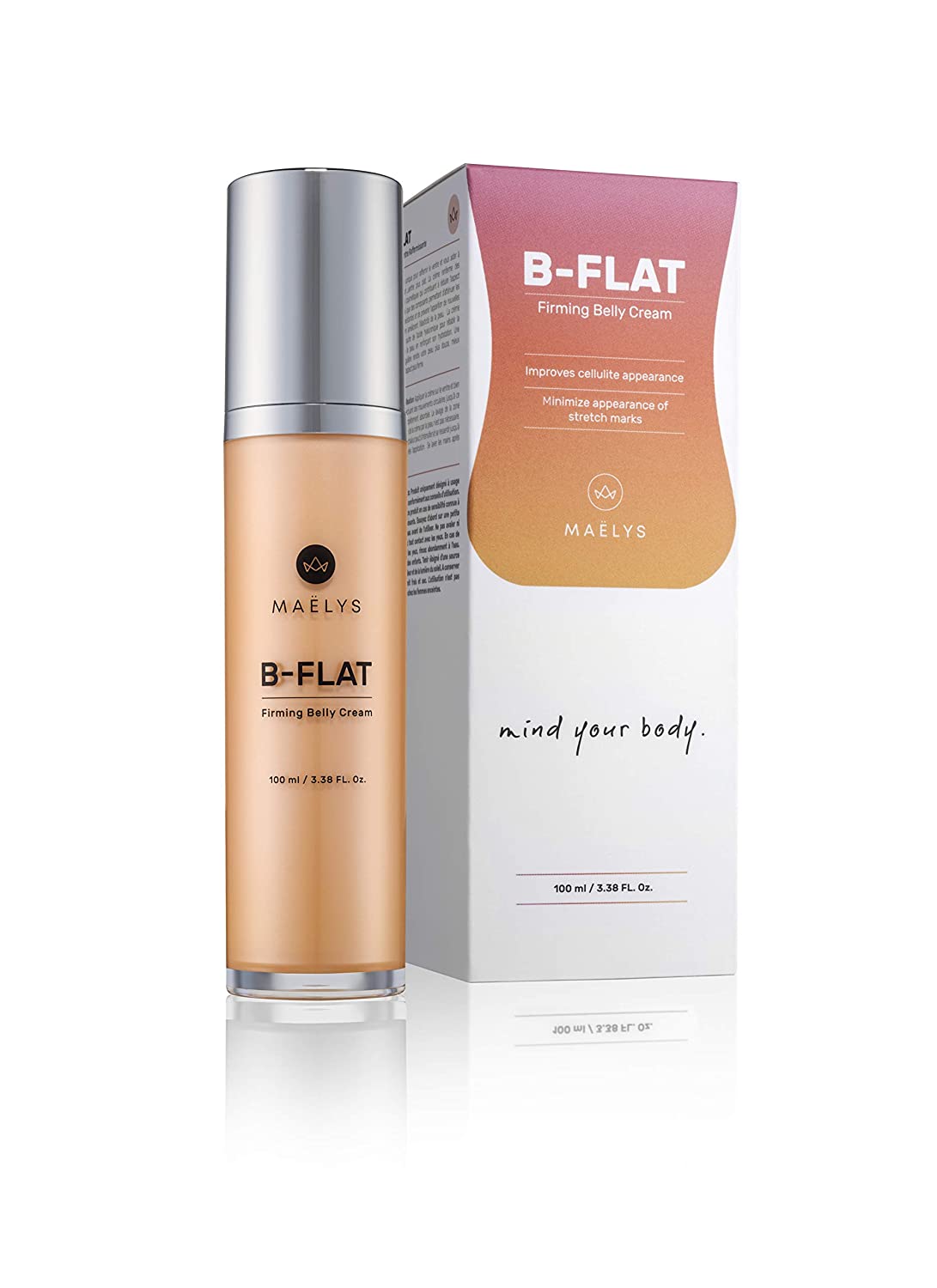 Read review
Read the Full Guide