Our Review of Mama Mio's Tummy Rub Butter
Mommies are busy…
Strapped for time?
Here's your Quick Summary
Mama Mio is an entire line that was created for expecting and new moms. Its strong, omega-rich, all-natural ingredients help in reducing the formation and appearance of stretch marks while soothing itchy, stretched-out skin and helping it bounce back after birth.
It is safe for women of all ages and skin types, through all trimesters of their pregnancy and while breastfeeding. The moisturizing, elastic feeling is felt almost instantly upon the application of the product and the butter works fast to reduce itch bringing comfort to mommy-to-be. 
One bottle lasts approximately one month – when used twice daily as directed. This number does depend on how far along you are in your pregnancy, the size of your baby bump, and whether you are using it on just your belly or your entire torso. Tummy Rub Butter contains a non-greasy formula that is quickly absorbed by the skin, leaving you with that perfect pregnancy glow. 
RewindGuide's Best Stretch Mark Creams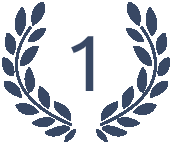 Maely's B FLAT Cream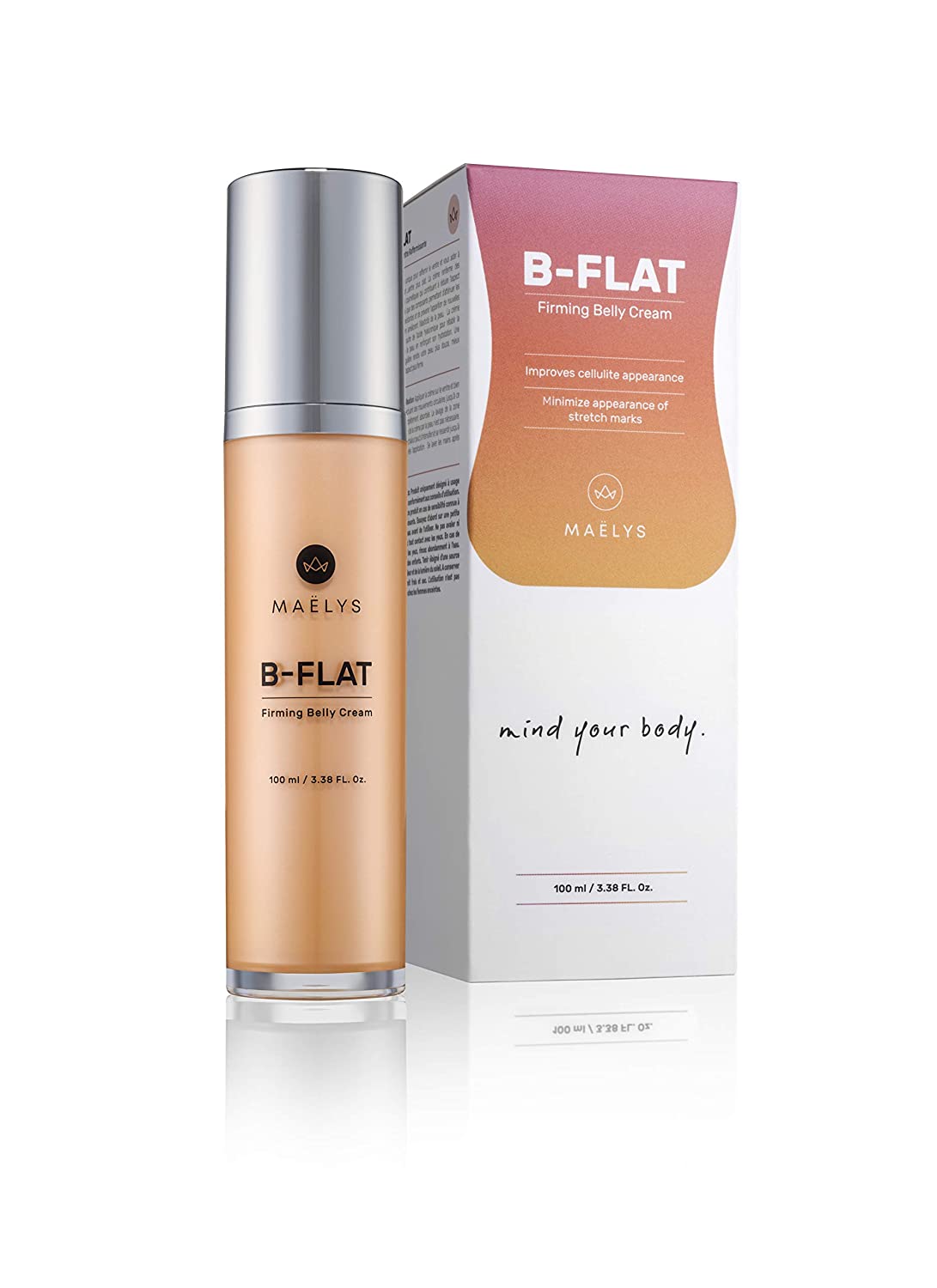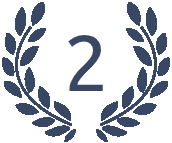 Palmer's
Massage Lotion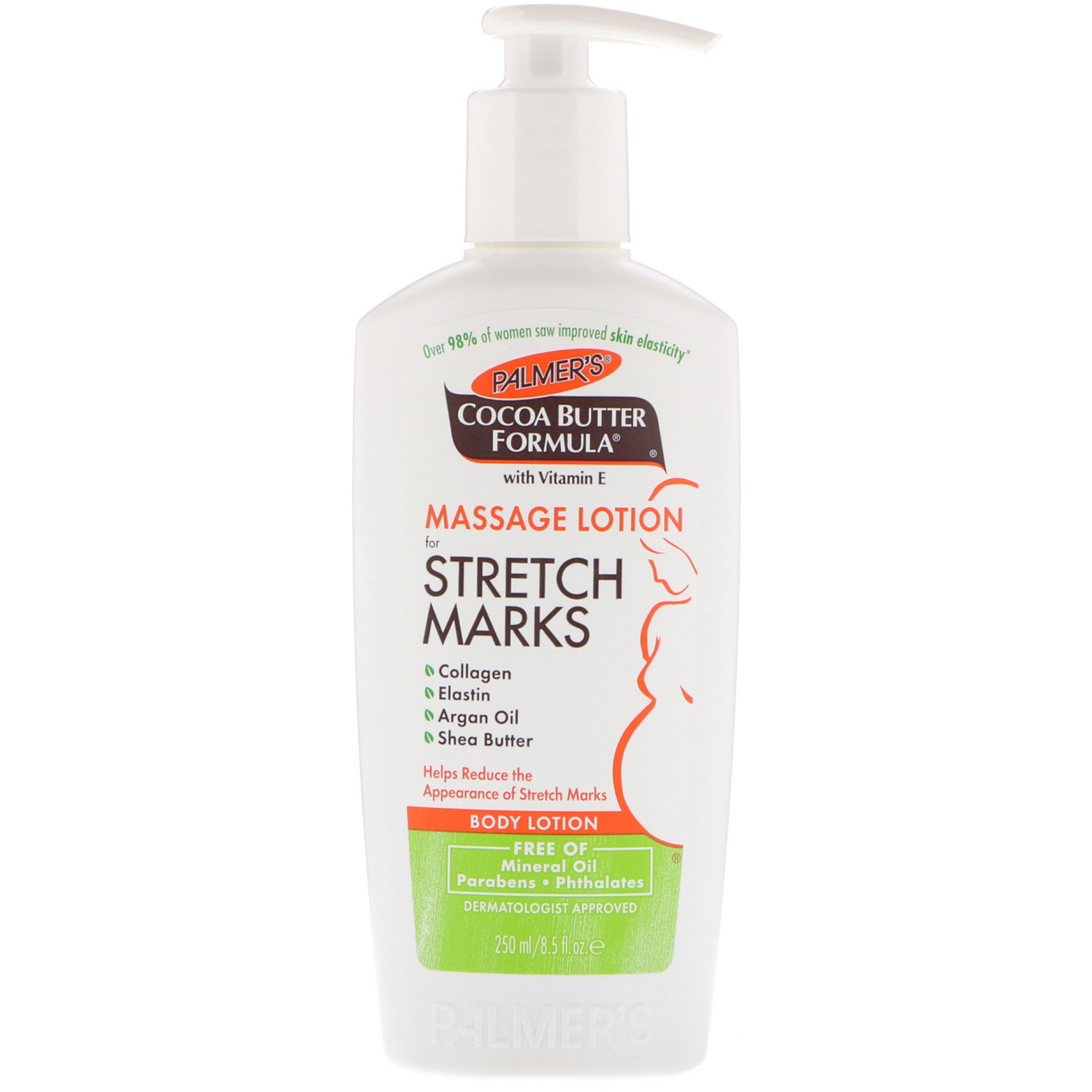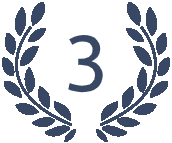 Bio-Oil's
Skincare Oil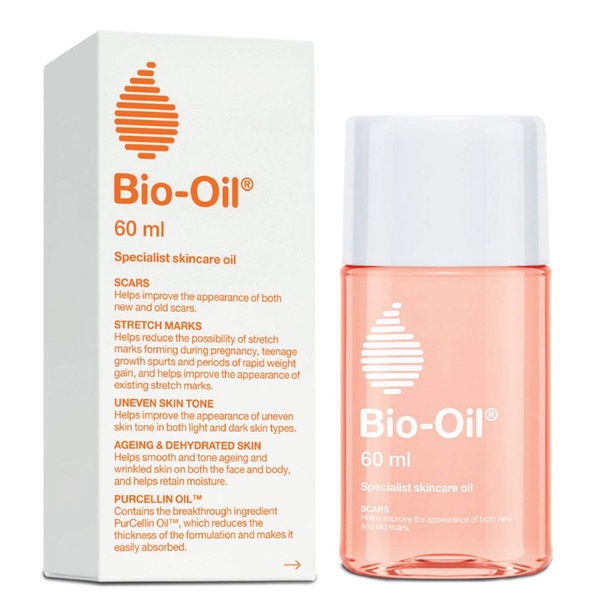 What is Mama Mio's Tummy Rub Butter?
Mama Mio's Tummy Rub Butter was made for all moms: new and expecting. Protect your tummy and your skin with the butter made to increase skin elasticity, moisturize, and ward off the appearance of stretch marks. This tummy rub will have you looking and feeling your best, so you can show off that bump and glow with confidence. 
Step Inside The Mama Mio's Brand
Mama Mio's Brand was made by four moms for moms providing a baby-safe product with visible results. Their unique line stems from the Mio brand created to help women through all of life's stages using safe, omega-rich, plant-based ingredients, and natural fragrances. Safe to use when pregnant or breastfeeding, help your baby bump stretch and rebound with the Mama Mio line of butters and creams.  
Mama Mio Tummy Rub Butter Product Details
One tub of Tummy Rub costs $34.00 for a 4.06 oz (120ml) tub jam-packed with Mama Mio's naturally formulated butter to improve skin elasticity, lessen the development of stretch marks, and soothe itchy growing bellies. 
The Mama Mio Baby Belly Formula
Mamma Mio sources natural ingredients, formulas, oils, and fragrances forming an omega-rich butter to strengthen and elasticize the skin. The combination of coconut, avocado, vitamin E, and shea butter help to reduce the appearance of stretch marks, assist with the baby belly itch while soothing and moisturizing your skin.  
The 6 Powerful, Natural Ingredients You Want to Know About!
Omega Rich Skin Stretch Complex: A rich combination of avocado oil to improve skin and enhance healing, mixed with inchi oil to promote healthy skin, and argan oil to protect and moisturize.
Coconut Oil:

A popular skin remedy, coconut oil is clinically proven to treat acne, moisturize, and protect skin elasticity all with a delicious aroma. 

Sweet Almond Oil:

  Known for its ability to reduce the appearance of scars and stretch marks, almond oil also helps to soothe and saturate skin while improving complexion and skin tone. 

Shea Butter:

A butter packed with fatty acids and vitamins, shea butter softens, soothes, tones, heals, and moisturizes skin all along with anti-inflammatory properties.

Vitamin E:

A nutrient and antioxidant, vitamin E is known for its ability to lighten scars and reduce the appearance of stretch marks, all while protecting, nurturing, moisturizing, and even assisting with anti-aging.    

100% Natural Fragrance:

Tummy Rub Butter contains a soothing, all-natural mixture of orange oil, bergamot, mandarin, may chang, and lime making your beauty routine a spa-like experience. 
Mama Mio's Guarantees
All Mio products are

plant-based

Fragrances are 100% natural 

Butter and creams are 100% vegan cruelty-free, sulfate, and paraben-free 

Recyclable Packaging 
Mama Mio's Tummy Rub Butter
Mama Mio's Tummy Rub Butter should be used twice a day and a tub of the good-ol rub is known to last 1 to 2 months; depending on how far along you are in your pregnancy and the size of your baby bump. 
How Tummy Rub works
Apply the butter all over your midsection from above your chest to below your bum, on both your front and back. Use as much butter as required to cover your torso and massage into the skin until the cream has been absorbed completely. Your skin will soak-up the non-oily formula leaving a soothing, moisturizing feeling all over your baby bump. Refrain from using this product on your face and if irritation occurs stop using the butter immediately. 
View this post on Instagram
How long until I see results?
Tummy Rub Butter should be used for the entirety of your pregnancy and for 4 months after birth. The soothing, moisturizing, and loosening feeling is felt instantly after the butter is applied. The fading of stretch marks, skin elasticity, and belly bouncing are long-term benefits that will be felt during the growing stages but the real-results will occur in the aftermath. 
Does Mama Mio's Tummy Rub Butter really work?
Mama Mio's products are backed by their 15-year pregnancy skincare expertise and are scientifically proven to aid mothers to be. Clinical trials reveal 98% of moms admitted that their skin felt more elastic and adaptable to their changing belly. Women who have had issues with stretch marks in the past say the product did not help reduce, fade, or prevent their marks. However, many who did not have marks prior to their pregnancy and used the product continuously are happy to boast about their stretch mark-free tummy. 
What issues does Mama Mio's Tummy Rub Butter help solve?
Tummy Rub Butter was developed to moisturize and elasticize skin to assist in the stretch and recoil of that pregnancy bump. Made as the answer to many new moms' inconveniences, it contains ingredients to diminish and deter the appearance of stretch marks while assisting in comforting that pregnancy tummy itch.  
Is this Tummy Cream suitable for all skin types and colors?
Mama Mio's Tummy Cream was created for new moms regardless of age, color, or skin sensitivity.  
Mommy reviews of Mama Mio's Tummy Rub Butter
Reviews of Tummy Rub Butter claim it is a cream sent from heaven! Most products are not tailored for the needs of moms new and expecting – making this product the cream of the crop to ensure a happy mom and baby. 
Many women agree that supple, saturated skin is felt instantly when the butter is applied. Reviewers claim they did not see a change in their existing stretch marks and that the product did not help to deter the formation of new markings. Others however, swear by the product, used it for multiple pregnancies, and are thrilled to show off their mark-free tummy. The 100% natural scent is up for debate as well, as some women love it while others cannot stand the strong aroma.
So luxurious and smell wonderful! The butter inside is a generous amount and it smells heavenly!. Love the texture and really soothing on the bump. There's a reason it's a bestseller as it's really great!. Highly recommended for all mamas out there!
Falean
This omega-rich stretch mark protection cream is great for growing tummies and tummies with new stretch marks. After having my 3rd baby after an 11 year gap I found my tummy was itchy and didn't have as much elasticity as before. This cream soothes and moisturises helping to minimise stretch marks. Definitely recommend
Amy B.
Pro's
Instantly moisturizes for up to 24 hours
All-natural scent
Assists in reducing the formation of stretch marks
Helps with skin elasticity
Can be used from boobs to bum and all in between
Safe for pregnant and breastfeeding moms
Vegan-cruelty free, sulfate and paraben Free
100% recyclable packaging
Con's
Some women are bothered by the natural scent  

Costly compared to other products available 

Numerous bottles are needed to cover the length of a pregnancy 

Does not work well on existing scars and stretch marks 
IS IT AS GOOD AS IT SEEMS?
The Mommys have spoken and yes Mama Mio's Tummy Rub Butter is a God Send!
Tried by mommy's across the globe in all stages during and after pregnancy – the soothing, moisturized supple skin mommy's want is definitely achieved by this product.  The all-natural plant-based ingredients are safe for mommy and baby alike and the natural fragrance is subtle enough for the heightened sense of smell common amongst mothers-to-be. 
The non-greasy formula is easily absorbed by the skin and provides long term moisture across the entire torso. It is clinically formulated to reduce the appearance and formation of stretch marks which half of women claim works like a charm, but the rest hardly see a difference.
If you are planning to use this product for the sole purpose of reducing stretch marks, it seems it would be more beneficial to use other, stronger alternatives that are more suitable. This is a lighter, all-natural product for those expecting. If you are not pregnant or breastfeeding, check out our guides on other products to reduce stretch marks and get that firm, mark-free body you deserve! 
Buy Now on Official Website
buy now

Buy Now On Official Website
RewindGuide's Best Stretch Mark Creams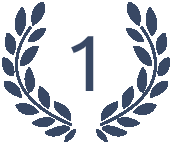 Maely's B FLAT Cream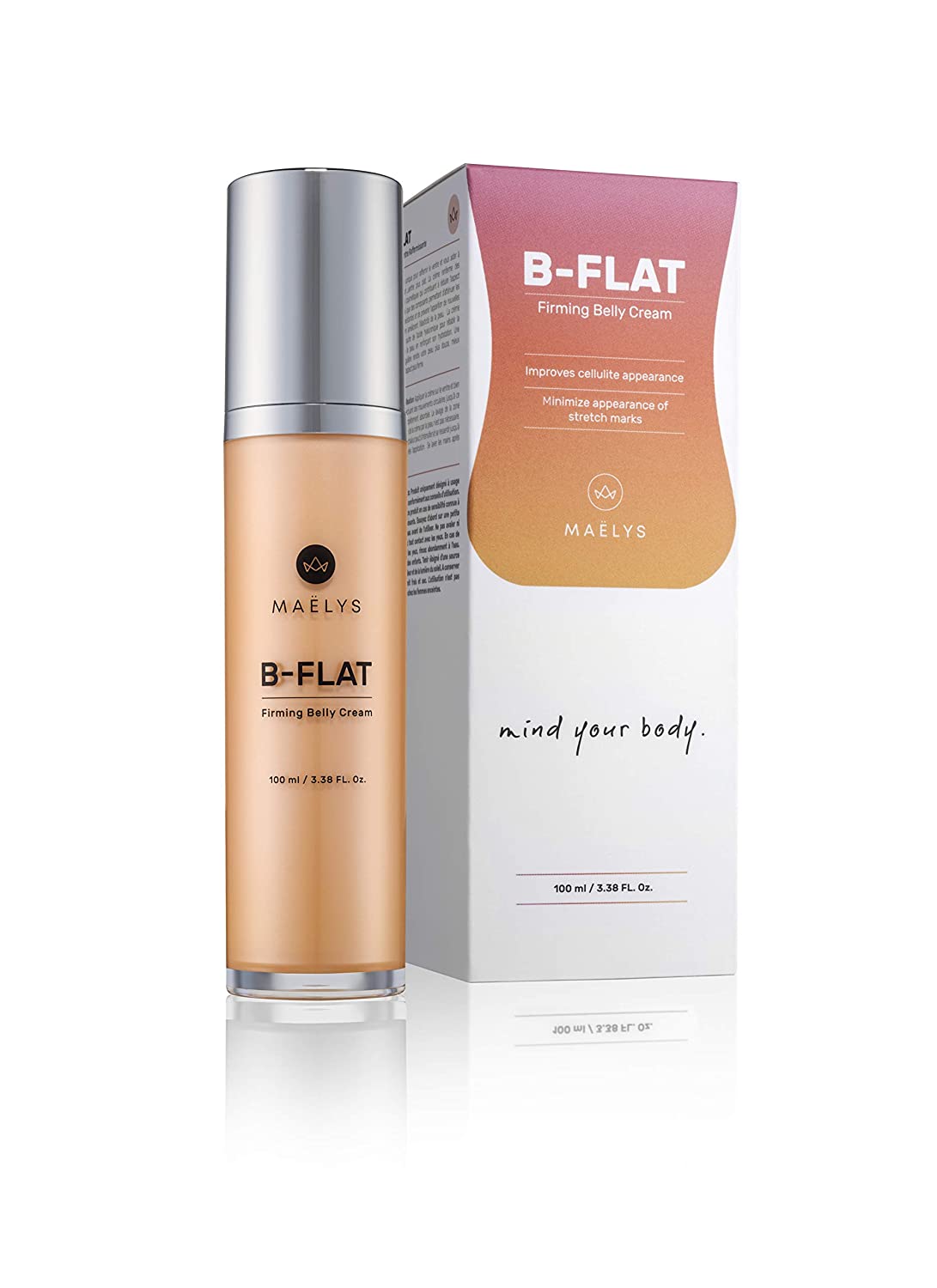 Read review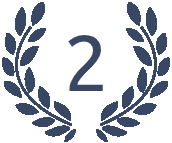 Palmer's Massage Lotion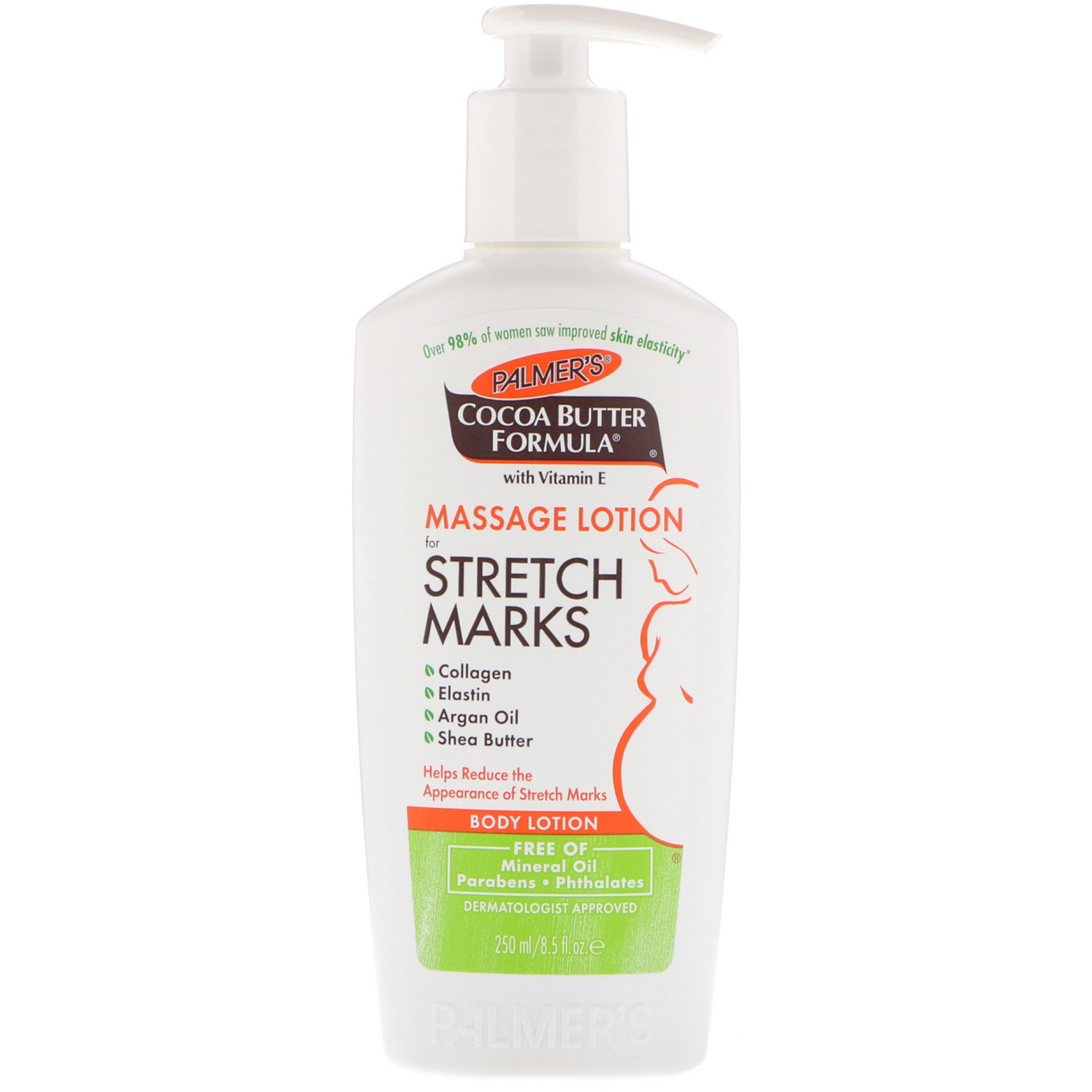 Read review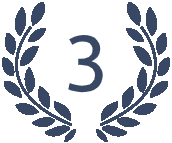 Bio-Oil's Skincare Oil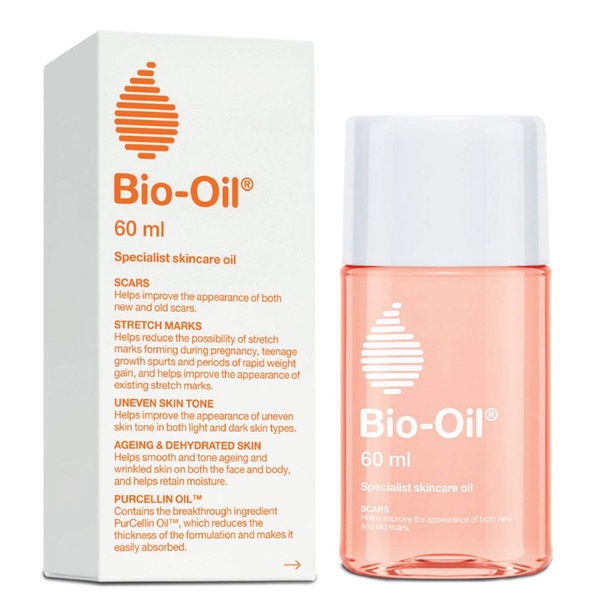 Read review
Read the Full Guide