Brazilian Bum Bum Cream Review
Don't have time to read it all?
Here's your Quick Review Summary
If you love how Brazilian babes have perfect skin glow and never feel shy to flaunt their assets, then you are not alone. We all love soft and supple skin that you can't resist touching. Brazilian Bum Bum brings all of the moisture, nutrients, and protection that your beautiful skin needs. It is rich in fatty acids that penetrate deep into your skin. The nutrients in it make your skin healthy and supple. The antioxidants make it resist the environmental effects that may rob it of its freshness. The glow on your skin is something you have never felt before.
What is Brazilian Bum Bum Cream?  
Are you in awe of Brazilian beauties? You can have flawless and smooth skin and flaunter it as much as you like. Brazilian Bum Bum Cream is the ultimate nourishing cream for your skin. It not only gives it all the moisture it needs but makes it strong to fight the environmental factors that can dull it and make it hard.
The creams give a smooth appearance to your skin. It contains antioxidants and fatty acids that penetrate deep down to the inner layers of skin, nurturing it from within. 
Story Behind the Brand 
Sol De Janeiro is a Brazilian brand that presents the Brazilian secret of body-cares to the world. The brand is dedicated to spreading the love and joy of Brazilian beauty around the globe. They know how to celebrate their bodies. 
The brand understands that to look beautiful; you need to feel beautiful. They come up with some of the best selling creams and other body care products that instantly send you to Brazilian beaches with their heavenly aroma, smooth feel, and flawless appearance. Their creams are marked by luxurious textures, gourmand fragrances that are formulated to celebrate your bodies. 
Brazilian Bum Bum Cream Details
Brazilian Bum Bum Cream is the ultimate nourishing formula to pamper your skin. It contains some of the best picked natural ingredients that nourish your body and gives it a luxurious feel. The cream comes in a beautiful jar that is easy to store and use. The cream is offered in 25ml, 75ml, or 240 ml jars for $10-$45. You can choose a smaller jar if you want to test it before, but we guarantee you will switch to its 240ml jar after feeling what it does to your body. You can further get up to a 10% discount if you subscribe to their page. 
Brazilian Bum Bum Cream: Review of ingredients
Brazilian Bum Bum is an all-natural formula for your skin's hydration and nourishment. The vegan-based formula is based on all-natural ingredients. It balances the cream with vitamins, minerals, antioxidants, and fatty acids that your skin needs to appear healthy and supple.
Let's look at some of the ingredients in this amazing cream.
Guaraná. Guarana is found in Amazon and is considered a potent ingredient that goes deep into your skin and helps its blood micro-circulation. It is five-time stronger than caffeine and gives your skin an energy boosts. It sure works like an energy drink for your skin.

Cupuaçu Butter. It's a Brazilian substitute of shea butter and contains all the hydrating properties. The butter is full of fatty acids, Phytosterols, and Polyphenols that penetrates your skin and locks the moisture making it look supple and fresh like it was never before.

Coconut Oil. Brazilians know the miracles coconut oil can do to your skin. It nourishes the skin, protects it from external pollution, and gives it a lift and tightness that makes it look younger. It slows the aging process and can cleanse your skin down to the pores as well.

Açaí Oil. Acai oil is another great emollient that makes your skin glow and gives it nourishment and maximum hydration. The antioxidants in the oil protect your skin against environmental effects and free radicals. The oil absorbs quickly into the skin and fixes dry and damaged skin from within.

Brazilian Nuts. As we said, the cream does not merely heal the skin or moisturize it, but it enables it to protect itself. With all these moisturizers, the cream blends Brazilian nuts found on the banks of Amazon, Negro, and Tapajos Rivers. The nuts have significant anti-inflammatory properties that heal your skin from inflammation, dryness, and other skin issues. These nuts are packed with A, B-6, B-12, C, D, magnesium, calcium, and iron. These are rich in fatty acids, antioxidants, vitamins, and minerals and deliver all this goodness to your skin. 
Sol Janeiro' Guarantees
The brand is committed to giving your skin a health packed natural formula that does miracles on your dull, hard, rough, and patchy skin. They offer a vegan-based formula that is derived from only sustainable sources. The brand understands the sentiments of customers and upholds animal rights as well. No animal cruelty is involved in developing or testing the formula. 
The cream is also free of phthalates and parabens that may increase creams' shelf life but are not suitable for your skin. The cream is also gluten-free. Gluten does not absorb into the skin and stays on your skin's outer layer. You should watch for it while selecting your creams and lotions.
How to USE Brazilian Bum Bum Cream?
The cream is easy to apply to your skin as it absorbs readily. You can use it as your daily moisturizer. 
Apply it to gently to your skin

Rub the skin in circular motions to make sure the oil absorbs into the skin 

The massage also improves blood circulation, transferring all nutrients down to the cellular level.

Dress up, and you are ready to go out in style. It does not feel greasy or oily at all.

Use it on your butt, booty, tummy, legs, or any part you love to pamper and glow.
How Brazilian Bum Bum Cream works 
As we said, Brazilian Bum Bum Cream is a combination of too many fatty acids, antioxidants, and nutrients that your skin needs. It's like combining all the required ingredients into a healthy blend that works like a miracle cream on your skin. 
It provides the skin all the nutrients that it needs to look supple and healthy. The antioxidants and fatty acids not only hydrate the skin but heals it and also make it strong enough to protect itself. As it penetrates deep into the skin, it gives a tightening effect to your skin that makes it look firm and perky.
How long does it take to see results?
The cream gives instant softening. You will feel the smooth skin within the first week of using it. The wrinkles and acne may take some weeks to disappear completely. But it's not something that you use once and fix your skin. The skin needs nourishment as we need food, daily skincare is vital. The results are visible within the first few weeks, and its constant use keeps your skin fresh, supple, and young forever.
Does Brazilian Bum Bum Cream really work?
There is no doubt to the fact that it works. The ingredients are selected so carefully that it covers your all skin's needs. Fatty acids like acai oil, coconut oil, and Cupuaco oil are blended to penetrate your skin and lock the moisture to your skin cells.
The regular massage of Brazilian Bum Bum restores all the moisture your skin needs to stay supple. It restores the natural balance of moisture into your skin. Besides moisturizing, the cream also brings healing properties with it. With all that, it also removes scars, acne, wrinkles, and discoloration on your skin. Its regular uses not only make your skin soft and supple but protects the skin's natural ability to protect itself. 
What problems does Brazilian Bum Bum Cream solve?
Dryness is the number one skin problem that further leads to other issues like breakout, acne, wrinkles, and hard skin. Brazilian Bum Bum is a perfect hydrator that gives your skin the moisture it needs. The readily absorbing formula does not make your feel greasy and renders all its nutrients to the skin's deeper layers. It also makes your skin strong enough to fight for itself. The pollution, dust, and other environmental factors are constantly threatening your skin and take away its freshness. The selenium-rich formula of Brazilian Bum Bum makes your skin strong enough to protect itself.
Is it suitable for all skin types and colors? 
There are no chemicals or allergens that may trigger your skin and make it break out. The cream brings only safe and healthy ingredients that are great for all skin types and complexions. Babes with dry skin would love this ultra-nourishing formula. Those with normal skin can use the same ingredients to keep their skin well-nourished and supple. It is a gluten-free and paraben-free formula and poses no danger to any skin type. 
What are Brazilian Bum Bum Cream Reviewers Saying?
The cream is a nationwide success that is gaining popularity worldwide due to its rich formula and excellent results. Currently, thousands of users are leaving positive reviews.
Smells great, I love its smooth texture and a little goes a long way.
Says Michelle E.
This cream is so creamy and smells wonderful. Its warm scent reminds me of a vacation every time I use it. It absorbs quickly and lasts for a good amount of time. I put it on at night before bed, and the next night when I'm showering, I can feel it washing off. I've already purchased 10 of the biggie jars. I'm addicted seriously.

Pro's
Ultra nourishing formula

Blends and balances fatty acids, antioxidants, and nutrients

Penetrates quickly into the skin

Protects the skin from external damages

The selenium-rich formula supports the skin's self-defense

Smells heavenly
Con's
It's addictive, and you end up ordering more and more 
Does it worth your hard-earned money?
Totally worth it if you love your skin and want to pamper it as well. It's time we take pleasure in who we are and how we look. Celebrate the body and flaunt it with confidence like never before. Brazilian Bum Bum will make you feel the warmth and care of Brazilian Beaches, and its smell actually takes you there while lifting your mood.
Buy Now on Official Website
buy now

Buy Now On Official Website
RewindGuide's Best Booty Creams Pick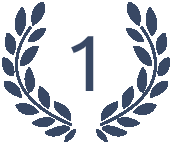 Maely's B TIGHT Cream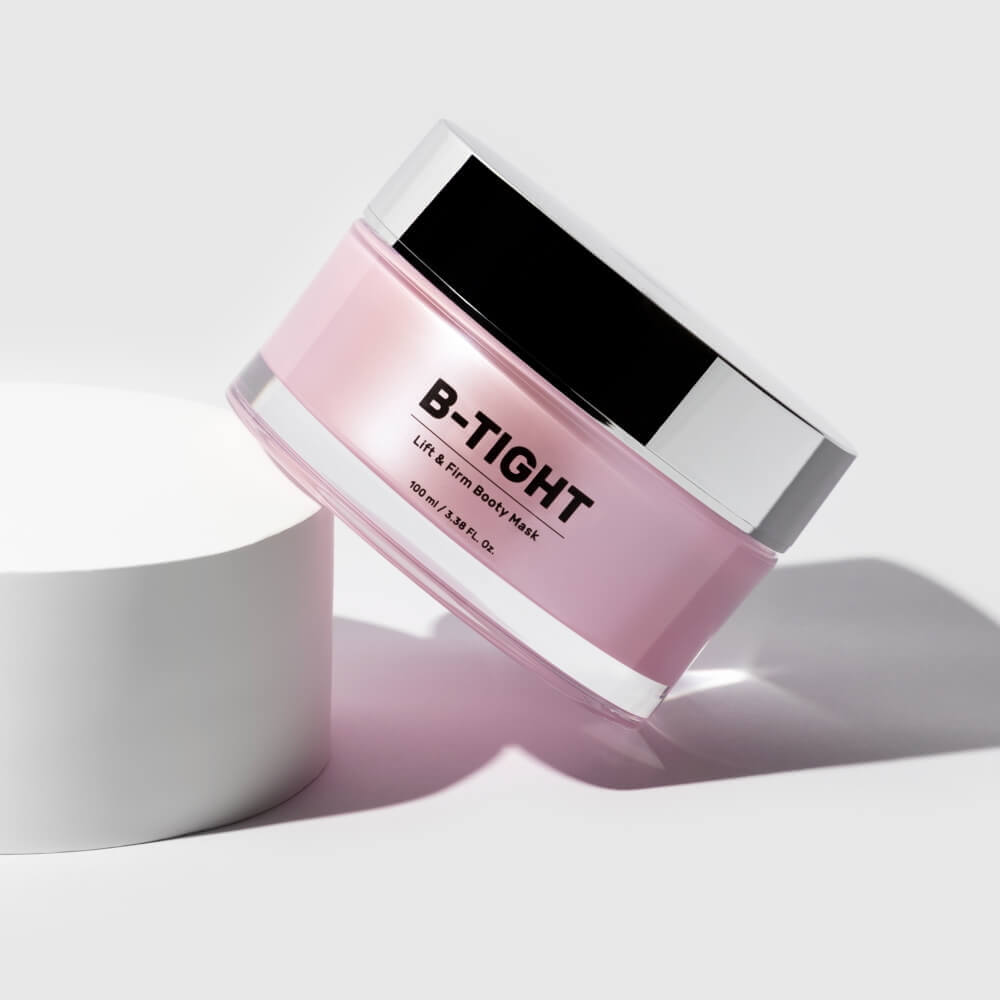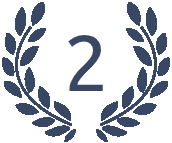 Brazilian Bum Bum Cream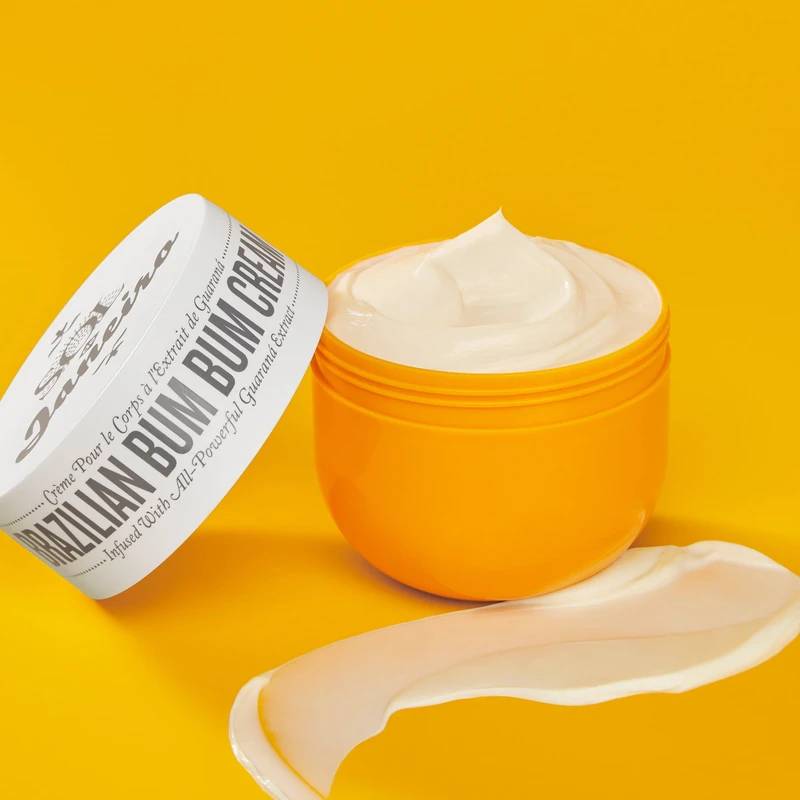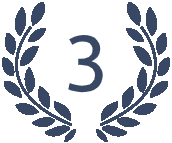 That Booty Tho