That Booty Tho Review
Don't have time to read it all?
Here's your Quick Review Summary
Are you in love with your perfect booty and want it to stay beautiful and soft? Does the idea of too much skin show make you cringe as you don't want to expose your delicate skin to dirt and pollution around you? Well, what you need is That Booty Tho scrub. It's not a mere scrub but also a skin polish that gently exfoliates your skin, makes it rich with all the required nutrients and works on those stretch marks and acne that makes you less confident in public. 
What is That Booty Tho?  
That Booty tho is everything your booty needs. It's an amazing booty mask that is formulated for your butt and booty. It caters to all possible issues your butt skin might be facing due to dryness, aging, and environmental effects. The scrub is finely grounded to stay gentle on your skin. 
It contains all the nourishing oils, antioxidants, and fatty acids to leave your skin radiant. Stretch marks, cellulite, and acne are something your skin knows nothing about after skin polish.  It scrubs the dead cells, hydrates the booty skin, and gives it a new life from within. The product is addicting; you will end up loving it all the more for everything it does to your body.
Story Behind the Brand 
The Anese proudly presents That Booty Tho; A reliable brand that is flourishing real fast with its skincare products for booty, boobs, and other skin parts. 
Anese does what others ignore; it loves the real body parts and knows that they need all the care, like your face and hair. The brand is determined to develop high-quality products with ingredients that are derived from natural and ethical sources. The brand is currently ruling the internet with thousands of positive reviews on its back, and when it comes to your body, they Know-it-all.
That Booty Tho Details
That Booty Tho is a skin polish made out of walnut shells. The shells are milled so finely that they do not irritate or scratch your skin hard. It gently rubs your body with its nourishing texture, adding all the nutrients to your skin and taking away the dead cells, scars, and stretch marks.
The scrub is packaged into solid glass jars for easy storage. Each jar contains about 56g of booty scrub that you will be using once or twice a week, depending on your skin condition and needs. The jar will cost you around $35. 
That Booty Tho: Review of ingredients
The scrub is an instant success among those who love their body and never shy away from providing it what it needs to glow. The ingredient list is not very long, but it sure packs everything your booty needs to stay firm and smooth. 
Let's review the ingredients in detail.
Walnut Powder. The first thing to understand about this walnut scrub is that it is a very finely grounded powder. It feels slightly granular in your hand and exfoliates your skin gently. It sloughs away all the dead cells that make your skin hard and also restricts the blood flow.

Aloe Vera Leaf Juice. The juice heals your skin and fights inflammation. It also reduces the visible effect of inflammation and gives an even tone to your booty skin. It removes the wrinkles, stretch marks, and cellulite giving your booty a smooth and soft effect.

Decyl glucoside. Decyl glucoside is a mild cleanser that removes impurities from the skin. It takes away excess oil, dirt, and other impurities from your skin.

Shea Butter. Shea butter is a highly concentrated fatty acid that softens your skin. It provides moisture to your skin and makes it super soft and glowy. It tones your skin and gives it an inner glow by penetrating deep to the cellular level.

Rosa Canina Fruit Oil. Also known as rosehip oil, it hydrates your skin, removes acne, scars, dullness, or stretch marks, making your skin soft as a rose petal

Sunflower Oil. Sunflower oil is a highly absorbent oil that quickly penetrates your skin and does not clog your pores. The oil is rich in a great source of vitamin E. It is rich in antioxidants that soothe your skin, removes acne, and gives your skin a radiance.
Anese's Guarantees
Anese is committed to bringing to their customer's product that has nothing but safe and healthy. They base the scrub on natural ingredients like Shea butter, sunflower oil, rosehip oil, all mixed with the finely grounded walnut powder. The scrub is free of any phthalates or parabens you don't want to use on your skin. They have also developed the formulation in a cruelty-free manner that means no animals are harmed in any stage of its development or testing.
How to use That Booty Tho?
Use it as a regular scrub of your face.

Take a big dollop of scrub and use it over your booty, butt, and down to the legs generously. 

Rub it gently, making the circular motion of your fingers. 

Don't use any force; it is very gentle and not abrasive at all. 

Take a shower, and it's simply off your skin, leaving a well hydrated and polished skin behind.
Three different soil types in the scrub will nourish your skin while the grounded walnut will take away all the dead cells and impurities that your skin doesn't deserve.
How That Booty Tho works 
That Booty Tho is a gentle scrub and skin polish. It is made of walnut shells as the major scrubbing element. 
Still, it includes too many other oils and antioxidants to reach beneath the outer layer of your skin and renders it moisture and nutrients that it needs to appear fresh and smooth. 
It contains all the healthy ingredients that you can trust. No chemicals are included that your skin may not like. The scrub polishes the skin, enhancing its original skin tone. It takes away the ache, stretch marks, or discoloration that have deterred you from showing your skin with confidence.
How long does it take to see results?
You would notice the smooth and silky skin immediately after each bath. It works on your skin with a power-packed hydrating formula that gives you immediate results so far as skin softening is concerned. 
To remove stretch marks and acne, you need to use it two times per week. Even within a month, you will notice those stretch marks are fading soon. Keep using it, and you don't have to look back at your wrinkly and hard skin.
Does That Booty Tho really work?
It works! Your skin needs exfoliation to get rid of dead cells. It needs to be cleansed of all the impurities that are stopping it from shining, and it needs a load of nutrients to stay fresh and healthy. That Booty Tho provides all these things and more. It gives it a radiance with a collection of three types of oils included in this scrub that make it a skin polish. 
What problems does That Booty Tho solve?
On the very basic level, the scrub exfoliates your skin. The walnut shell powder gently rubs against your skin and removes hard skin, which makes your skin hard and dull. It also cleanses your booty, removing all the dust and impurities. The bonus is that your booty gets rid of stretch marks and acne that you don't want to show.
Is it suitable for all skin types and colors? 
Yes, the booty scrub is made of all-natural ingredients. There are no harsh chemicals that may not suit any skin type. It suits both dry and oily skins. Babes with the most sensitive skins can trust on this booty polish and scrub blindly. 
What are That Booty Tho's Reviewers Saying?
That Booty Tho is enjoying the trust and love of thousands of customers across the globe. It has more than three thousand positive reviews that reflect nothing but this booty scrub's success for all complexions and body types.
Watch out cuz this product is addicting. It offers supreme softness, redness is also reduced after the first use. I can't wait to buy more. The only complaint is $$$, but damn it is WORTH IT
says Jessica
I can already see dark spots getting lighter within just one wee of regular use. I found it is better to scrub with very little water, as adding more water dissolves the gritty-ness of the product
says Ariana Simental
Pro's
Hydrates the skin

Scrub it gently

Exfoliates all the dead cells

Deeply cleanse your booty and butt skin

Gives a glow and smoothness to your booty skin
Con's
It's addictive, and there is no going back to other ordinary scrubs
Is it worth your hard-earned money?
Yes, if you love your booty and don't mind a little show-off. The skin polish does miracles and removes all your skin issues not only on the booty, but you must use on your butt and legs. The single scrub can take the place of your stretch mark cream, hydrator, cleanser, and exfoliator. So That Booty Tho certainly deserves your hard-earned money and gives the maximum value of your every penny spent.
Buy Now on Official Website
buy now

Buy Now On Official Website
RewindGuide's Best Booty Creams Pick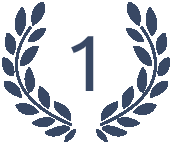 Maely's B TIGHT Cream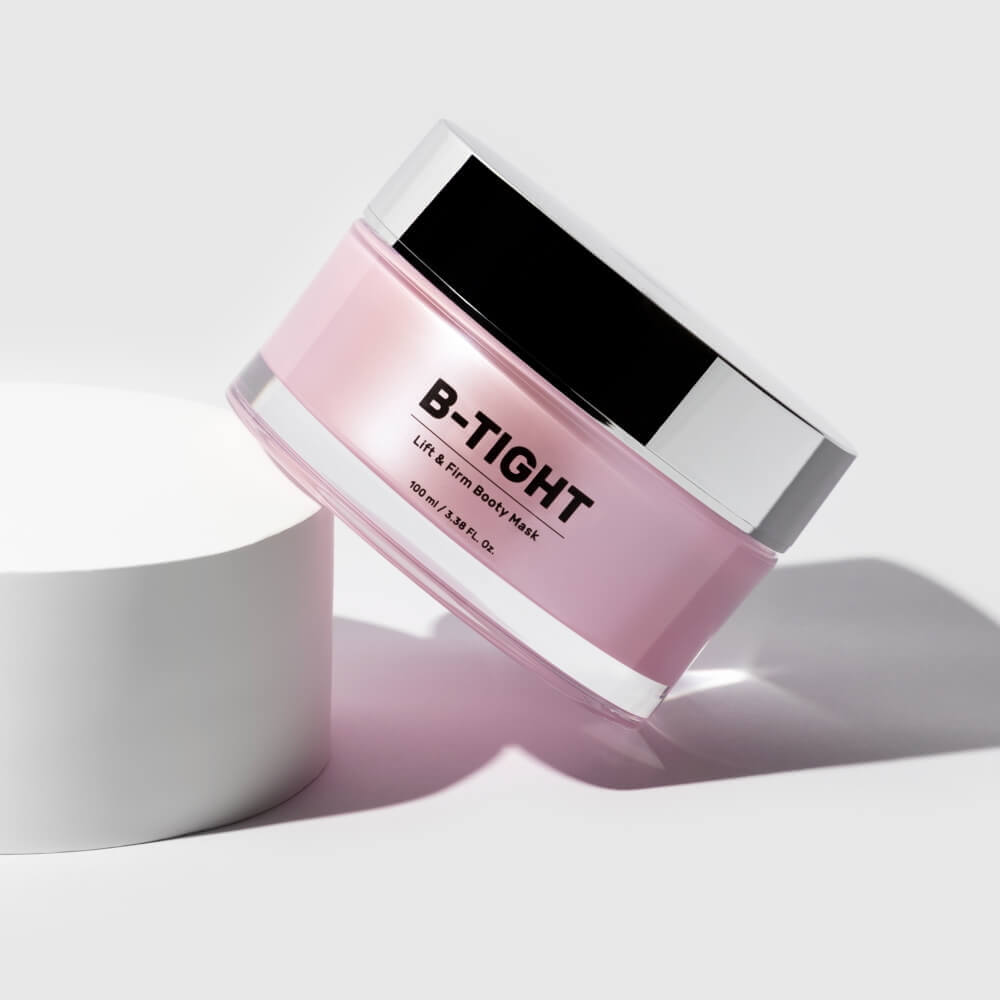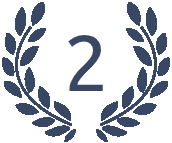 Brazilian Bum Bum Cream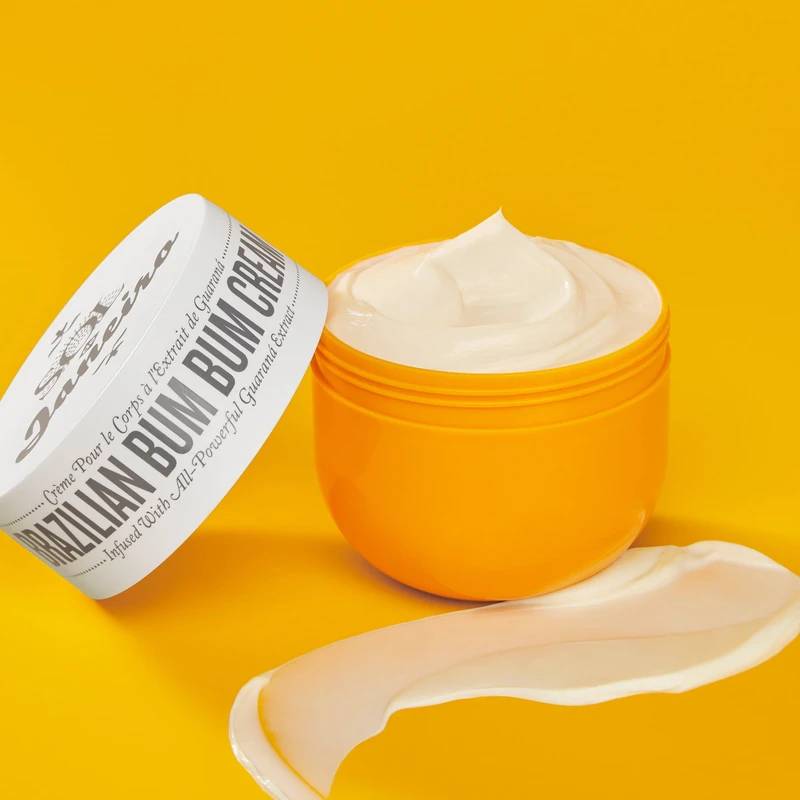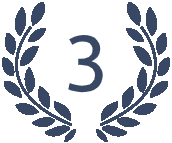 That Booty Tho