Butt First Coffee Kit Review
In a hurry?
Here's a quick glimpse on summary
Are you in love with your body and want to flaunt your perfect look this summer?  Butt First Coffee Kit offers an easy solution for saggy skin. All those cellulite on your booty can undermine your confidence. But have no worries as you are covered with this Coffee Kit.
The kit brings a Perky Hydrator that locks the moisture into your skin and penetrates its deep layers rendering it a youthful and supple look. The Booty Drop Firming Oil combined with the Perky Booty Hydrator make your skincare complete. It firms your skin, giving it a tight and younger look while reducing all that discoloration and stretch mark your body doesn't deserve.
What is BUTT FIRST, COFFEE KIT?  
You got a lot of booty work to do, and that is not possible without a perky and smooth butt and booty. For you, we have the Butt First Coffee kit that caters to all your needs to have silky smooth skin. 
The kit includes: 
Perkey Sculpting Body Hydrator
It's a rich nourishing formula comprising caffeine, shea butter, and other fruit extracts for your skin's ultimate nourishment and health.  It penetrates deep within your skin's layers providing the moisture and nutrients that promise a supple and healthy skin show.
Booty Drops Firming Oil
It is specifically formulated for lifting your flabby skin on thighs and buttocks. Its proper massage removes cellulite and gives your booty your desired glow and tone.
The combination can work wonders on your booty skin. It does everything you have ever dreamt about doing for your booty; hydrates it, lifts the skin, removes blemishes and stretch marks, and makes it smooth and supple as you have ever dreamt. Now you can march on the beach with perfect booty skin and earn some mouth dropping reactions.
Story Behind the Brand 
Frank Body is an Australian brand that is fast gaining popularity with some of the best hair, skin, and lips products. The most exciting part of the brand story is that they are determined to explore all the great effects of coffee and use them in skin and hair care products. 
The results are astonishing, and you don't need highly chemical skincare products for your skin at all. Something as natural as coffee is enough to provide your skin all the nourishment that your body needs. All products are naturally based, so the chances that anything can irritate your skin are zero. The vegan-based formulas are completely cruelty free, which means no animal is harmed at any stage of the formulation of their skincare products.
BUTT FIRST, COFFEE KIT Details
It's a complete butt solution. The kit comprises a Booty Hydrator with 220g of oil to give your skin a smooth and supple look. With the Perky Hydrator comes Booty Drops in a concentrated form that deliver all the goodness that your skin needs to stay firm and tight. 
A bottle of 30g of Booty Drops is the right amount you need, along with the Perky Hydrator. In addition to these two bottles, you get a coffee cup for mixing and can be washed and reusable again. The Coffee kit comes at $34, which is surprisingly low considering you get a hydrator, drops, and a reusable cup as well.
BUTT FIRST, COFFEE KIT Review of Ingredients
As we have already said, Frank Body-based all their products on coffee. The selection of ingredients is also careful to give you the maximum benefit of both products. All ingredients are derived from natural sources. Let's look at the ingredients in more detail. 
Ingredients of Perky Booty Hydrator
Caffeine. Caffeine, when applied to the skin, can render several benefits to your skin. It constricts the blood vessels and reduces inflammation and puffiness. It brightens the skin and gives it an instant glow. Caffeine also tightens your skin and makes it look more perky and smooth. 

Acai. Acai berry is packed with antioxidants that keep your skin young and healthy. The vitamins in this small berry-like A, B, C, and E gives your skin the nourishment it needs to stay healthy and supple. 

Shea Butter. It's the ultimate hydrating ingredient that gives your skin all the moisture it needs. It penetrates the deep layers of your skin to make it shine from within.

Logan Seed Extracts. A clinically proven ingredient that fights free radicals and slows the aging process. The extract makes your skin immune to environmental damage like pollution. It keeps your skin well protected and gives it a rejuvenating effect. It is rich in polyphenol that is used for healing skin. The higher antioxidant activity and the coffee extracts make this booty hydrator gives your skin an ageless appearance. It gives it the elasticity it needs to stay firm and perky.
Ingredients of Booty Drop Firming Oil
Caffeine. That double dose of coffee does the exploitation and stimulates the blood flow. The rich antioxidants in it remove cellulite and impurities.

Guarana. Again packed with antioxidants that help your skin get rid of all that dead cells, it looks rough and hard. 

Carrot Root Extract. Needless to say how rich in Vitamin A is a carrot. So the root extracts bring all the goodness for giving freshness to your skin.

Grape Seed and Jojoba Oil. Again both intensely hydrating ingredients that your skin needs. It blends with carrot oil and caffeine and becomes an energy drink for your skin, giving it energy and radiance.
Frank Body's Guarantees
Frank Body understands that nature is enough to give your skin the ultimate healing and nourishment it needs. It bases its formulations on natural ingredients. There are no hidden chemicals that your skin may not like. These are cruelty-free products that mean no animals are harmed at any stage of their formulation. Both hydrator and Booty drops are free of any phthalates, parabens that are used as preservatives but may harm your skin in the long run. So feel free to trust the coffee kit as everything here is natural and safe.
How to USE BUTT FIRST, COFFEE KIT?
To gain the maximum benefit of our Coffee Kit, you need a perfect blend of Booty Hydrator and PErkey Drops. Here is how to use it
Take a generous amount of Booty Hydrator on your palm

Add few drops from your Booty Drops

Mix it a little to form a homogenous cream

Massage on your skin with light hands
You can start from the booty and may go as well above and beneath it as you like. The hydrator is great for your stomach, butts, and you can use it over your body freely.
Use circular motions of the hand so that the moisturization penetrates the layers of skin, activating the healing process from within.  
How BUTT FIRST, COFFEE KIT works 
The coffee kit contains two very essential products that your booty needs. The Perky Booty Hydrator keeps the skin well-nourished. It gives your skin the moisture it needs. 
Ingredients like caffeine and Logan seed extracts slow the aging process and make your skin look tight and firm. The Booty Drops Firming Oil is concentrated goodness that reaches through massage to the skin's cellular level and gives it an even tone. It also works wonders on discoloration, stretch marks, and other blemishes on your skin and gives it a smooth and supple look.
How long does it take to see results?
The Coffee Kit contains nothing but natural ingredients. Both Booty Hydrator and Perky Drops are made of natural vegan base formula. So these products can take some time to show the real difference. You would instantly feel the smooth and soft skin due to its rich ingredients like shea butter. But for stretch marks and perky skin, it may take some weeks to show up the result. You will definitely feel a change within the first month. We highly recommend it to be included in your daily skincare routine. Your body deserves that much and even more.
Does BUTT FIRST, COFFEE KIT really work?
The rich formula of this Butt First Coffee kit cannot go wrong. It comes with all the right ingredients that your booty skin needs. The regular use of a booty hydrator keeps the skin supple and healthy. It shines with an inner glow because the hydrator seeps into your skin and provides moisture to the cellular level. The Booty Drops adds nutrients to your skin and makes it firm and tight. There won't be any cellulite or flabby skin on your booty to upset you.
What problems does BUTT FIRST, COFFEE KIT solve?
The kit provides a solution for your all butt and booty skin issues. It removes the stretch marks like they were never there. Heals the redness or discoloration if there is any, and above all, it makes your skin glow. The perfect moisture level and all the vitamins, nutrients, and antioxidants make your skin glow. You won't resist touching your skin.
Is it suitable for all skin types and colors?
Yes, both hydrator and drops formula is free of any chemicals that your skin may react with. All complexions and all skin types can use it. No matter if you have oily, dry, or sensitive skin, everyone can use nature's bounty.
What are BUTT FIRST, COFFEE KIT Reviewers Saying?
We heard nothing but good about this amazing Butt First Coffee Kit. NO doubt it is disappearing from shelves pretty fast. 
Love this. Noticeable difference in cellulite very quickly, like within a few days of using
says Kristy N.
This stuff is amazing. Usually, my skin has an oily residue feel with other moisturizers. This mask and drop make my skin and bum feel great. Smell and sparkle are a bonus
says Tamara B.
Pro's
Hydrates the skin deeply

It makes stretch marks disappear

Removes cellulite

It gives an even tone to your skin

Softens the skin

Lifts skin giving it a firmer look

Controls the aging process
Con's
Mixing the hydrator and drops can be a nuisance 
Is it worth your hard-earned money?
Totally worth it; your body needs all the pampering you could afford. The perfect booty and butt are not a dream anymore. It's a great skincare formula that is free of any chemicals that your body may not like. The perfect balance of the right ingredients and heavenly smell give you the luxurious experience that your body deserves. The regular use of a hydrator with drops leaves your skin well-nourished and supple. You can have some skin show at your will without feeling awkward about your flappy booties. March with grace everywhere you go. 
Buy Now on Official Website
buy now

Buy Now On Official Website
RewindGuide's Best Booty Creams Pick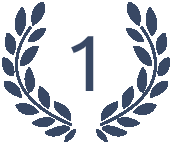 Maely's B TIGHT Cream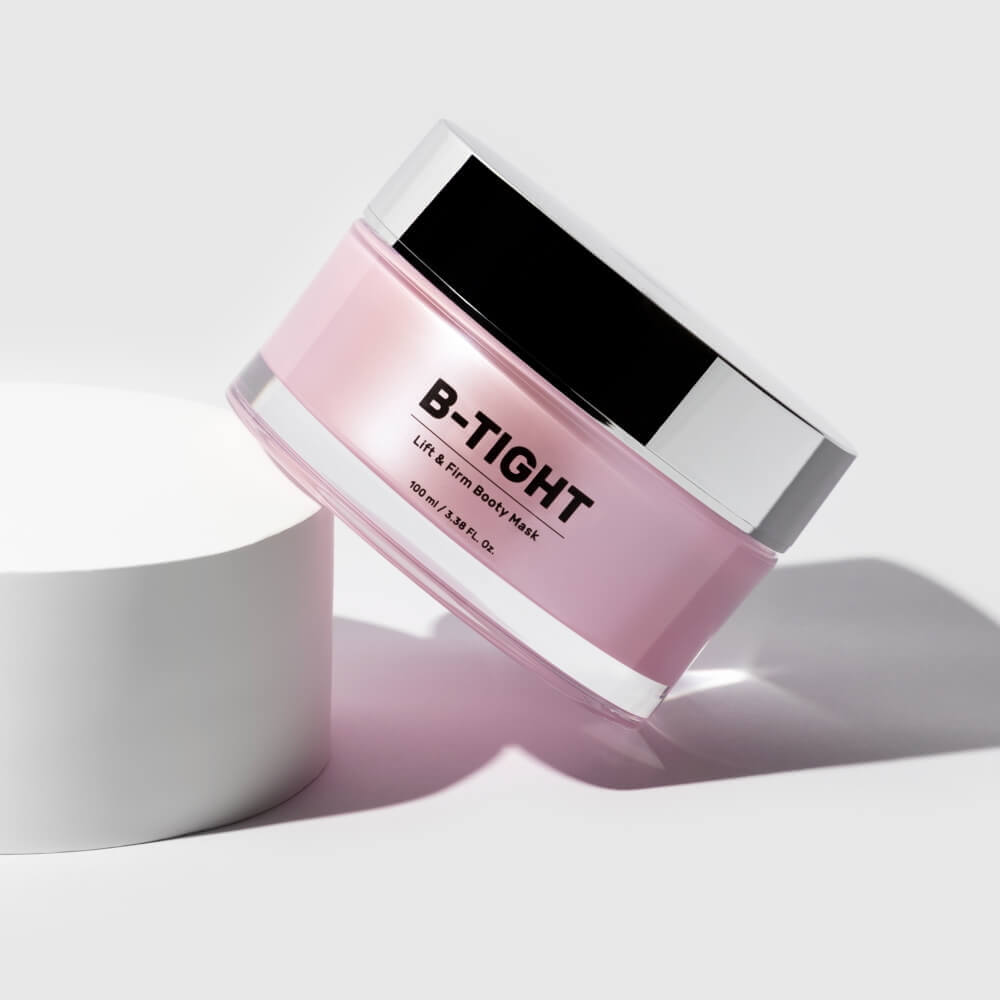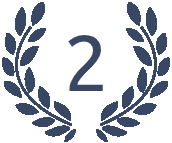 Brazilian Bum Bum Cream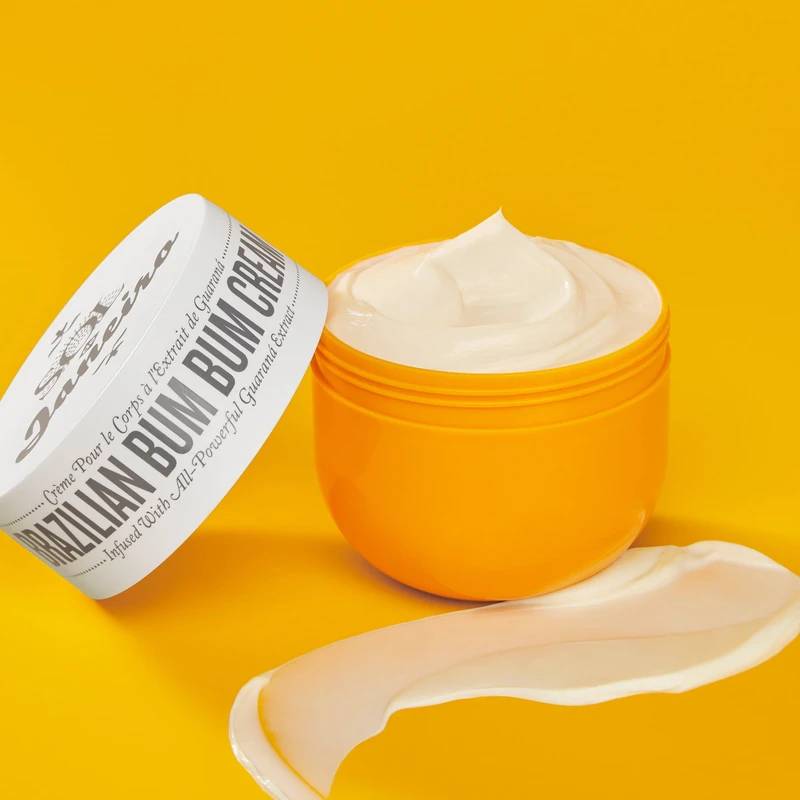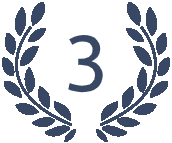 That Booty Tho