Skin Care Routine for Smooth Flawless Buttocks (Full Guide)
Many of us wonder how to get flawless skin on their buttocks. The skin on your bum and booty is often neglected, but to have a perfect look, you need a perfect butt. 
Butt beauty is gaining popularity like never before, and now women are concerned about the skin on their butt as on their face. Celebrities like Kim Kadarshan have made fuller and rounder butt a new trend to follow. 
And why not? Looking perfect is every woman's birthright. If you are craving a soft booty and round butt here's everything about how to take care of your buttocks. 
We will answer all butt-related questions and discuss how to make your butt soft, firm, and big. And talking about firmer butt how to get firmer belly skin might also be of interest to you.
What are some of the Butt Skin problems?
Let's look at some butt-specific skin issues that may come in your way of achieving a perfect booty.
Acne

: Acne is caused by clogged pores and may create pimples in your butt skin. 

Stretch Marks

: More than 70% of adults have stretch marks, and your butt and booty skin is the most likely area to have them.

Cellulite

: It's the flabby-looking skin that is due to the accumulation of fat near connective tissues. It makes your skin look dimpled and uneven.

Rough Skin:

The lack of moisture and constant friction with clothes can give dry skin on the butt.

Keratosis Pilaris

: It's a common skin problem that is also called chicken skin. It creates bumps on your butt, thighs, and back of your arms. 
How to take care of your buttocks?
Here are some basics of how to take care of your buttocks. 
Make sure to dry your skin after a shower completely.

Wear loose-fitting garments, especially in summer, to prevent friction.

Don't ever use wet wipes on your bum to clean the area.

Apply vitamin E lotions on the skin to make it soft and supple.

Your butt skin is no different than your face skin. Make sure to scrub it moisturize it, and there are even some butt masks in the market if you feel like pampering your bum.

Have a workout routine. Not only will it lift your buttocks and have firm skin, but it will also remove cellulite and tone your muscle to look more glamorous.
RewindGuide's Best Booty Creams Pick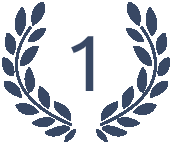 Maelys B TIGHT Cream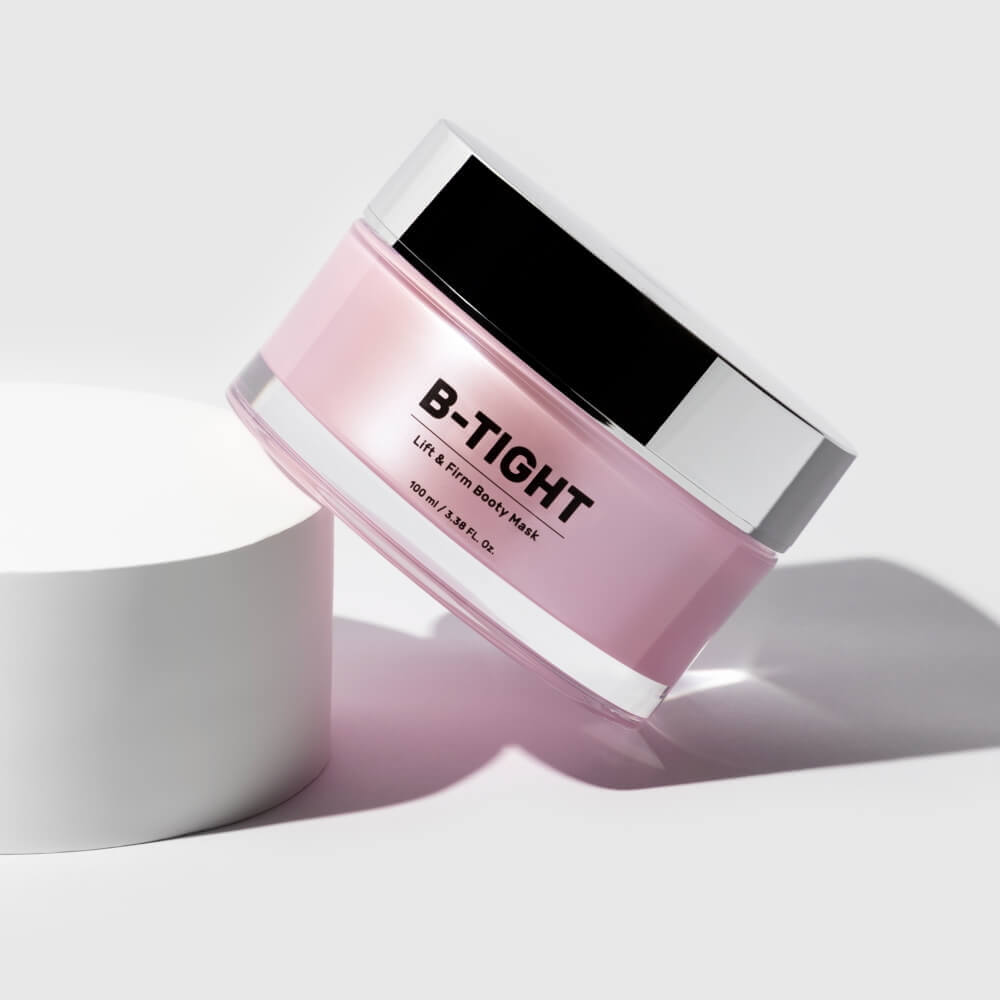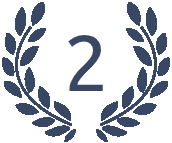 Brazilian Bum Bum Cream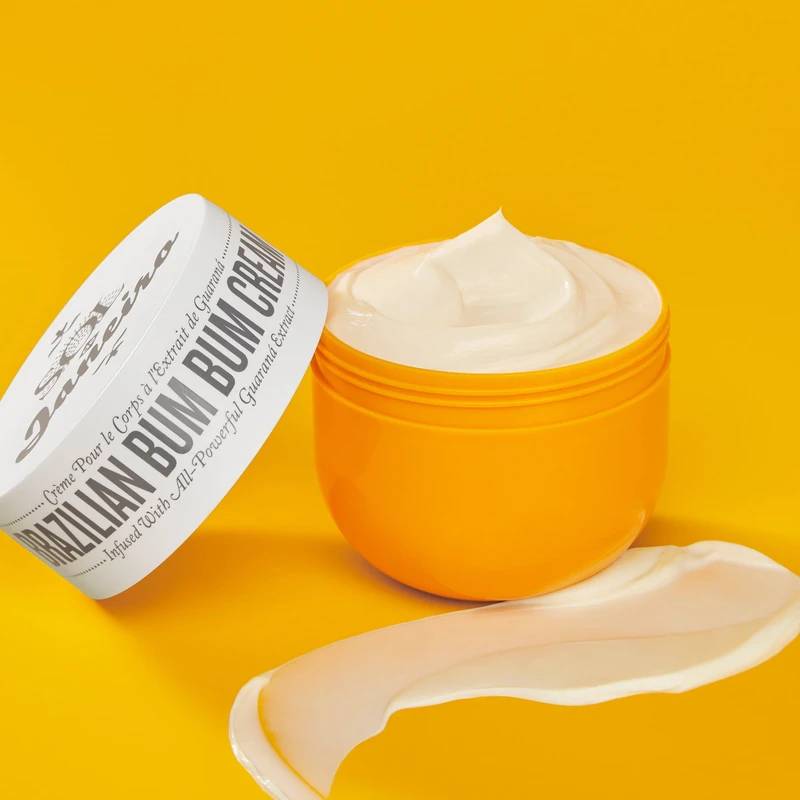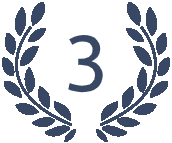 That Booty Tho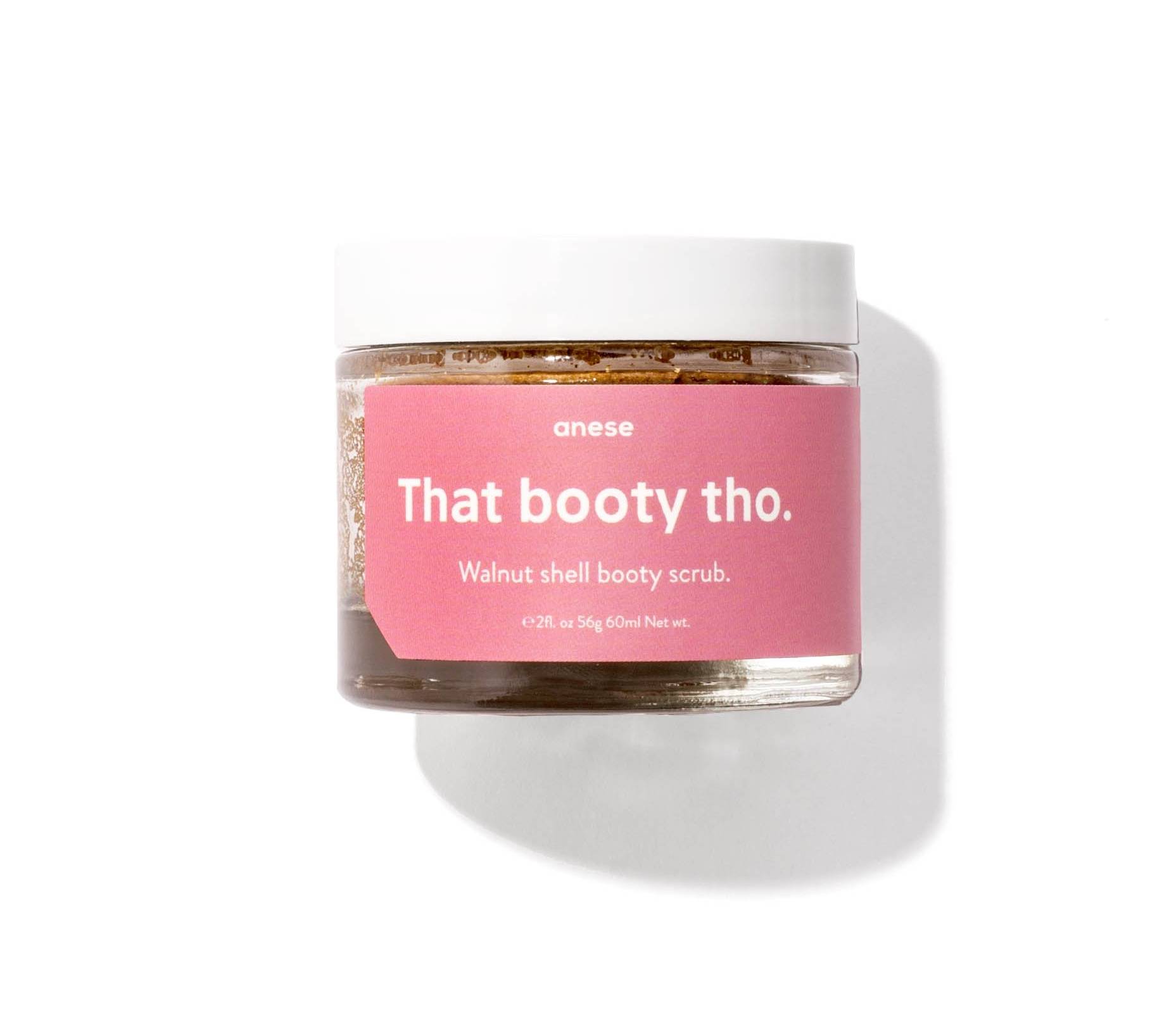 How to Make Your Butt Soft?
For a beach-ready look, a soft butt and a silky booty are essential. And it is not very difficult to get. All you need is to pamper your skin with all the love and care, and you will get a smooth booty that you are not afraid to flaunt. Let's see how to get a smooth butt
Let's see how you can make your butt smooth and sexy.
Always Take Shower After Workout
Staying sweaty can not only damage your skin, but it may pose a danger of bacterial growth. So right after you are sweaty, it is important to wash your skin completely and even use a loofah to scrub your skin.
Cellulite Care
When the fat accumulates around a joint, it causes your skin to look lumpy. Cellulite can be caused by too many factors, including genetics, poor skin structure, smoking, and even hormones.
Toning your muscles helps you get rid of cellulite. You can also daily massage the skin to improve the look of your skin. Topical creams with caffeine and retinol are great in melting the fat and give an even tone to your skin. A circular massage also improves blood circulation. Use a brush or bristle in the shower to remove all dead cells and scrub the skin in a circular motion.
Not only will you get rid of dry and rough skin, but it will give a smooth and soft appearance to your skin as well.
Care for Stretch Marks
Stretch marks are those red, purple, and white streaks on your thighs and butt. It's a common problem after pregnancy or may appear for too many other reasons. When your body goes through rapid growth and skin is stretched beyond its capacity, it may tear from its middle layer dermis. These tearing marks are stretch marks and may appear white or silver with time. 
There are special topical creams that you can use for stretch marks. Also, make sure you drink plenty of water. Use a good anti-stretch marks cream in your daycare routine, especially in pregnancy or when you are on a weight loss program, as preventing stretch marks is easier than actually healing them.
Wax it Properly
Make sure you get rid of all unwanted hair on your butt and booty skin. Using good quality wax is a better idea than shaving in the shower.
Moisturize Your Skin
Your skin needs to be moisturized daily. Like your face or hands, your butt skin needs all the moisture it can to stay smooth and soft. There are several skin moisturizers that you can use on butt skin. Shea butter, Coconut oil, and cocoa butter are some of the most tried and tested emollients you can use on your bum for excellent results. Here is more on how to get that firm and supple skin you have always wanted.
Take Butt-Friendly Diet
Your butt is just like any other muscle in your body. To make it firm and bigger, you need some protein-rich food. Include nuts, peanut butter, brown rice, meat, cheese, and other protein in your food. It will make the bum look fuller, but all these healthy foods will enhance the skin quality.
Make sure you limit your sugar intake. Sugar can break down the elastin and collagen in your skin which is very important to keep your skin firm and soft. 
Choose Your Undergarments Wisely
The fabric of your panties matters a lot, as if it traps too much sweat or may cause friction. Make sure you choose only pure cotton for your panties. The fabric should not irritate your skin. The constant friction with skin can make your skin dull and rough.
Avoid panties with elastic seams as they can restrict the blood flow and leave marks on your skin.
Fake it Till You Make it
Even if you don't have a perfect bum, there are always options of using cosmetics to give a perfect look to your bum. Don't feel shy to use all those concealers, self-tanning sprays, or bronzer to cover some of the cellulite, stretch marks, acne, or discoloration.
How to Get Clear Skin on Buttocks?
There are several home remedies that you can apply to make your skin look healthy, soft, and clear. Let's see how to get a smooth bum.
Here are some of the home remedies to make your skin clear:
Coconut Oil
Coconut oil is a complete skincare solution, and it covers the need of your butt skin as well. It keeps the sebum production under control, fights bacteria and inflammation.
Cocoa Butter
It comes with antioxidant properties and protects your skin from the damage of free radicals.
Shea Butter
Like coconut oil and cocoa butter, Shea butter comes with essential vitamins to make your skin clear, fresh, and supple.
Glycerine and Lemon Juice
Glycerine and lemon juice is an excellent combination for your butt skin. Not only does it remove dead skin, but the acidic and smooth blend of glycerine and lemon juice makes your skin supple and smooth.
Oatmeal
Make a mixture of roughly grounded oatmeal, turmeric powder, and curd, and use it as a mask for your butt skin. The rough texture of oatmeal removes dull skin. Use it on your skin five minutes before the shower to get smooth and silky skin.
Maleys B Tight Butt Firming Cream
If you want to save yourself from the hassle of mixing different ingredients, then this one cream is enough for your butt skin problems. Not only it removes discoloration, acne, stretch marks, but its hydrating properties give you smooth and silky skin. Read the full review of Maelys B Tight Butt Firming Cream.
Booty Skin Care Is the New Trend
Perfect skin and appearance are not difficult, and all it requires is a daily skincare routine. Make your rear look desirable not only for anyone else but for yourself. It needs moisturizer, scrubbing, and all the pampering like your face skin. The result is the silky smooth butt and booty that you are not shy to flaunt.
RewindGuide's Best Booty Creams Pick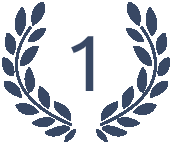 Maelys B TIGHT Cream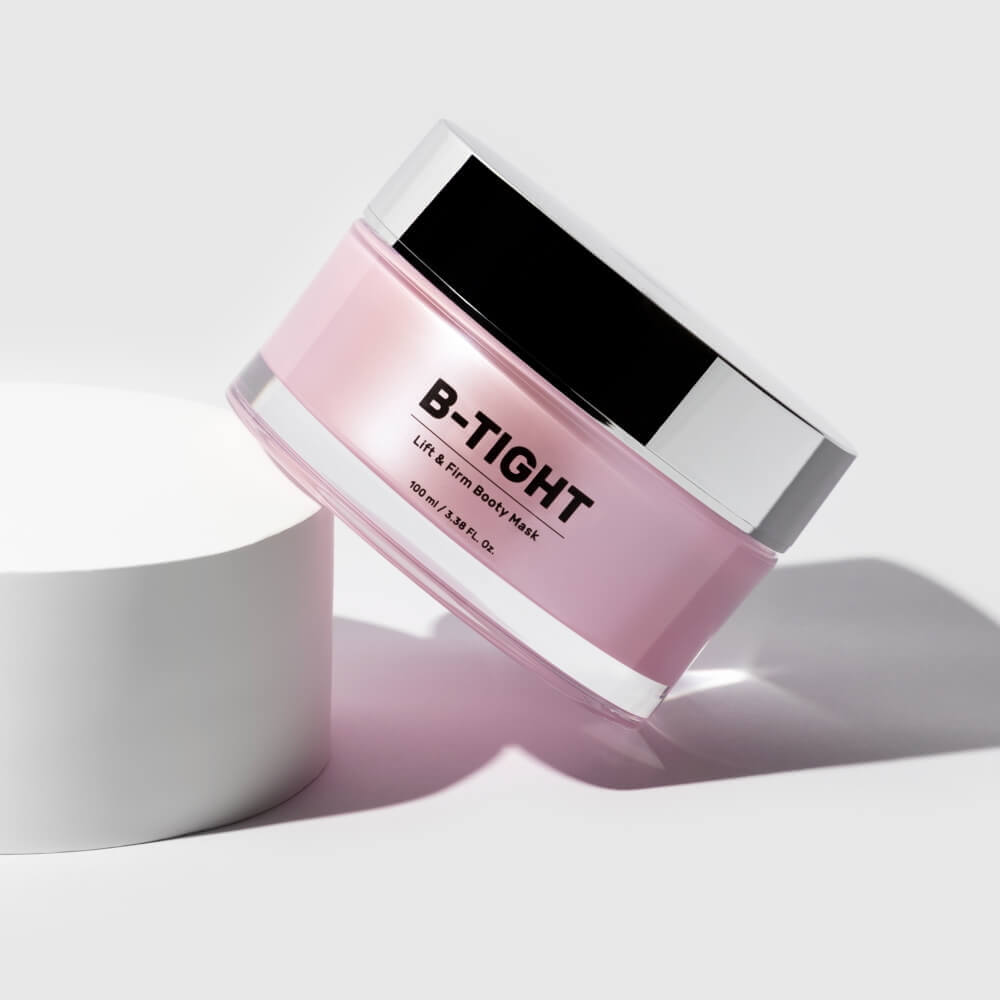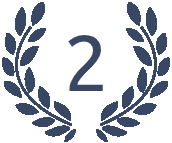 Brazilian Bum Bum Cream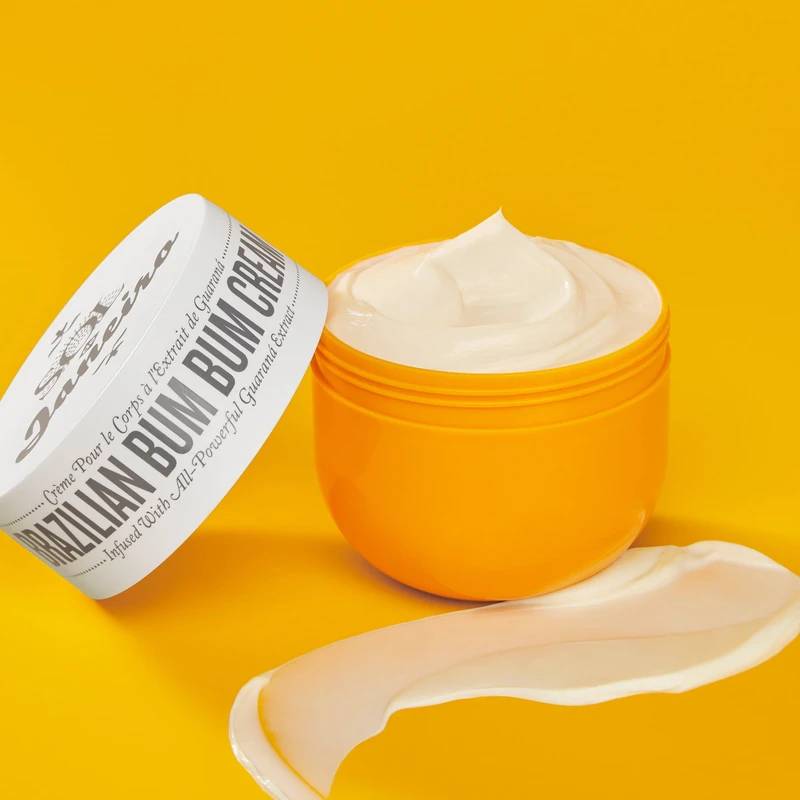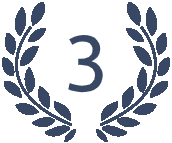 That Booty Tho