RewindGuide's 2022/2023 Best Booty Creams Buying Breakdown
Looking for the best booty cream for 2023? we can help! This article is designed to help you choose the best butt cream for you. You will also find all answers to your booty skincare questions here.
Our Top Booty Cream Picks
Most of us focus only on facial care and beauty, ignoring such important parts as booty and butt. It may get ignored with time, and the moment you see a booty skin more perfect than yours, the realization sinks in. Your skin overall needs nourishment and care, and booty skin is no exception.
Lack of hydration, fine lines on the skin that can result from weight loss or aging, or stretch marks can leave your skin look dull. It may form patches due to lines and stretch marks, and having an even skin tone seems like a dream.
Then there are other issues like butt or booty acne, lumpy or saggy skin, cellulite, and other problems. These are the issues that make you shy away from putting on your favorite dress with a lot of skin show.  When you feel less confident in your bikini, it's time to pay more attention to your booty, stomach, and legs' skin. If you want to know how to get a soft butt, then keep reading. Let's dig deep into our topic.
RewindGuide's Best Booty Creams Pick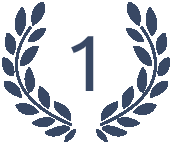 Maelys B-Tight Cream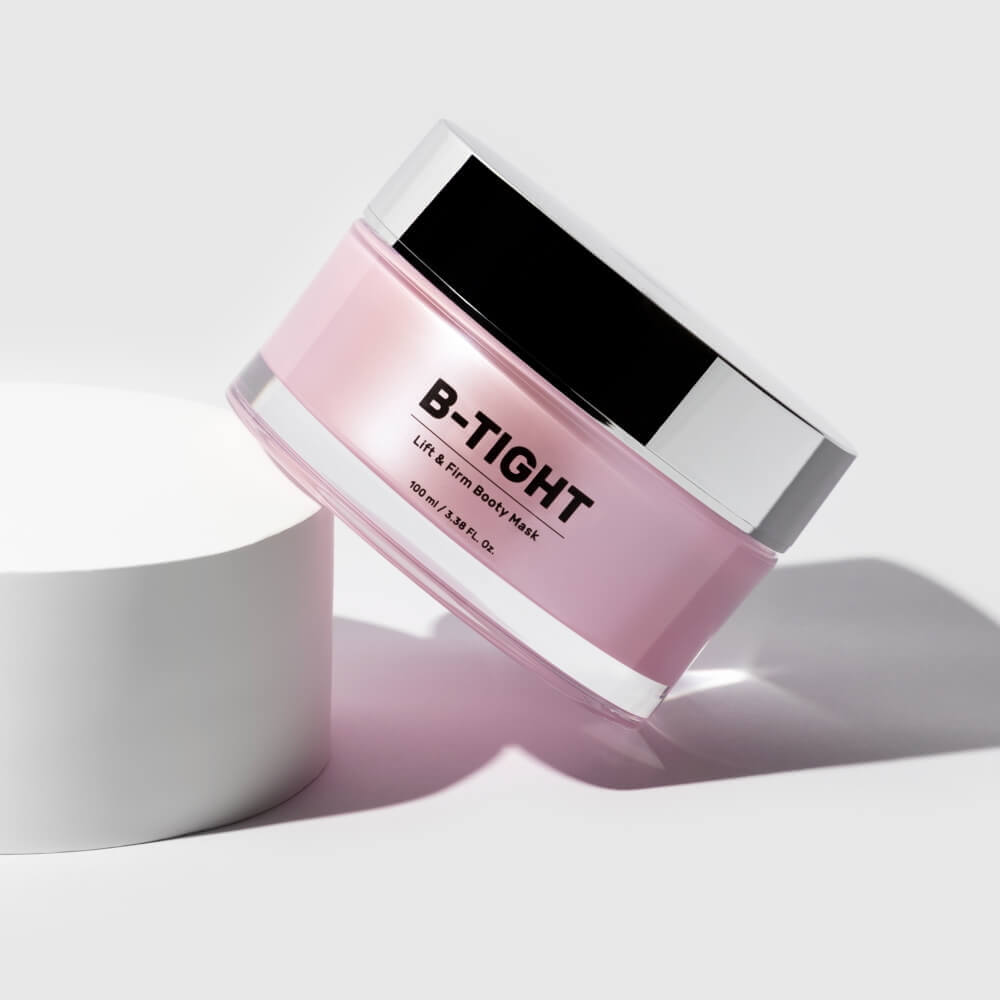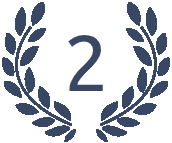 Brazilian Bum Bum Cream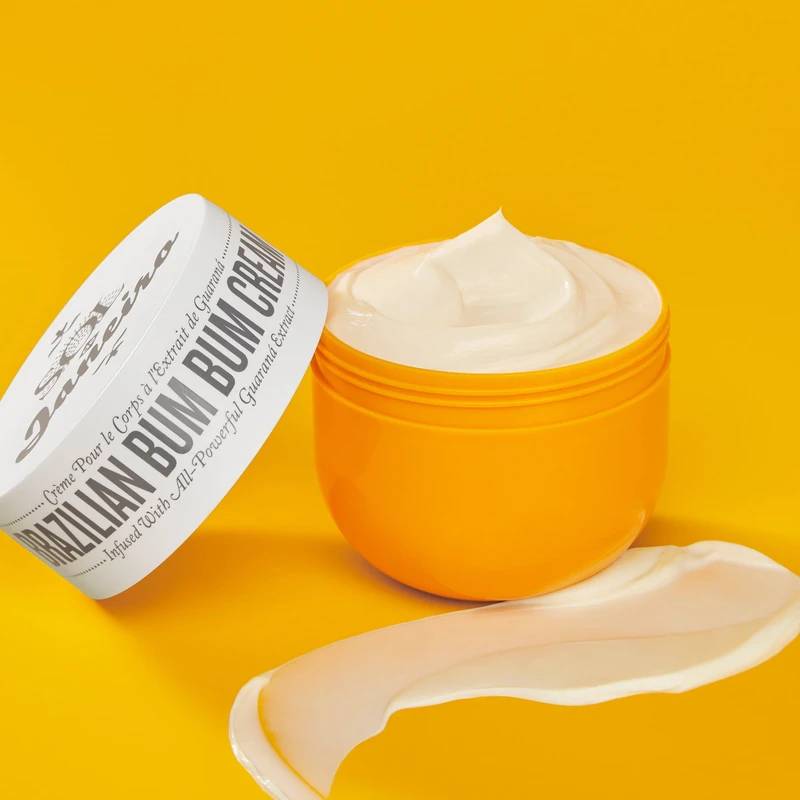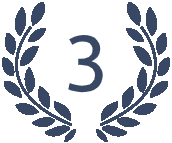 That Booty Tho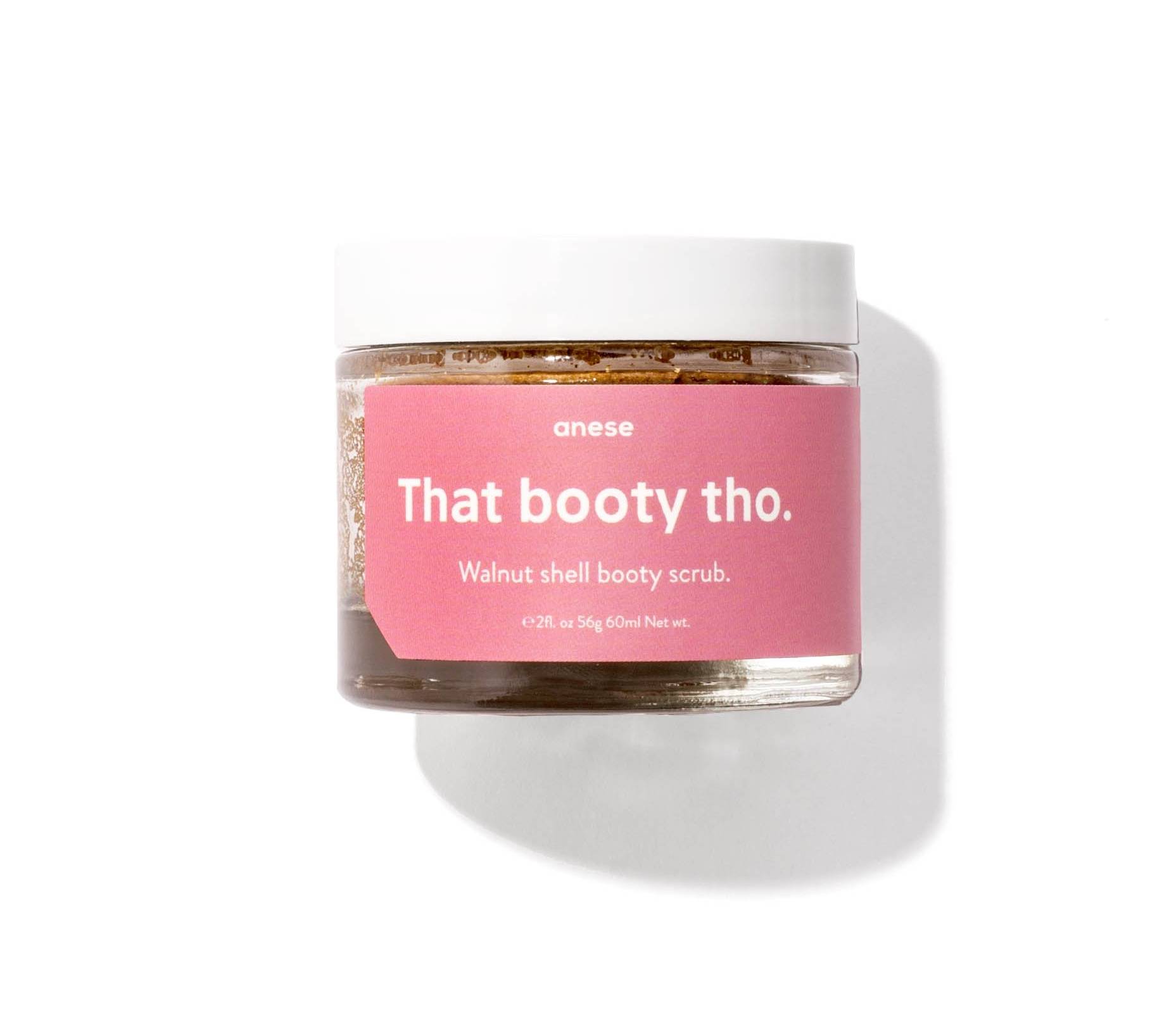 What you should know about Booty Skin
Years before, when the skincare industry has not flourished, you might have applied the same moisturizer of the face on your booty. Even today, if you are not well informed of how to make your butt smooth, you end up applying any other moisturizer or skincare product that you get your hands on.
But recent studies have revealed how the skin on your booty is different from your face. What is common is the need to pamper it and take its maximum care for all the right reasons. Like our face, our booty skin is prone to acne, pimples, discoloration, and clogged pores. These parts are not exfoliated and cleansed as our face, so dead cells may stick together, making it feel hard. The dead skin around these areas may also affect the circulation of blood. What you need is a butt firming cream and a booty lotion.
Finding a good booty cream that comes with all the necessary ingredients is not easy. We have made the task easier by shortlisting some of the best booty creams in the market. These booty creams will not only work on acne, stretch mark, cellulite, and other skin issues, but they are formulated to provide maximum hydration to your skin.
2023's Best Booty Creams You need to Know About
#1
B-TIGHT Lift & Firm Booty Mask: Best Booty Enhancement Cream
The number one in our list of the best booty creams is B-Tight Booty Mask. This one is the ultimate hydrating and healing formula for your booty.
The booty mask reduces the appearance of cellulite on your skin. Its regular massage evenly distributes the fat under your skin, making your booty skin look lumpy and saggy.
The B-Tight cream is also important for skin elasticity and firmness. It provides the skin all nutrition and boosts its collagen and elasticity, making it look tight, firm, and younger.
If we look at its ingredients, the combination is very interesting. It includes Pepper slim extracts that are known for their skin reducing fat saturation in your skin. That's the key ingredient that burns the extra fat accumulated under your skin.
Hyaluronic Acid present in a B-tight mask provides maximum hydration to your skin. It helps your skin to retain water making it look moist and supple.
Guarana seed extract present in this booty mask revitalizes your skin and makes it glow.
Overall, it's a booty overnight cream that hydrates your skin, removes all the cellulite, and gives it an even skin tone.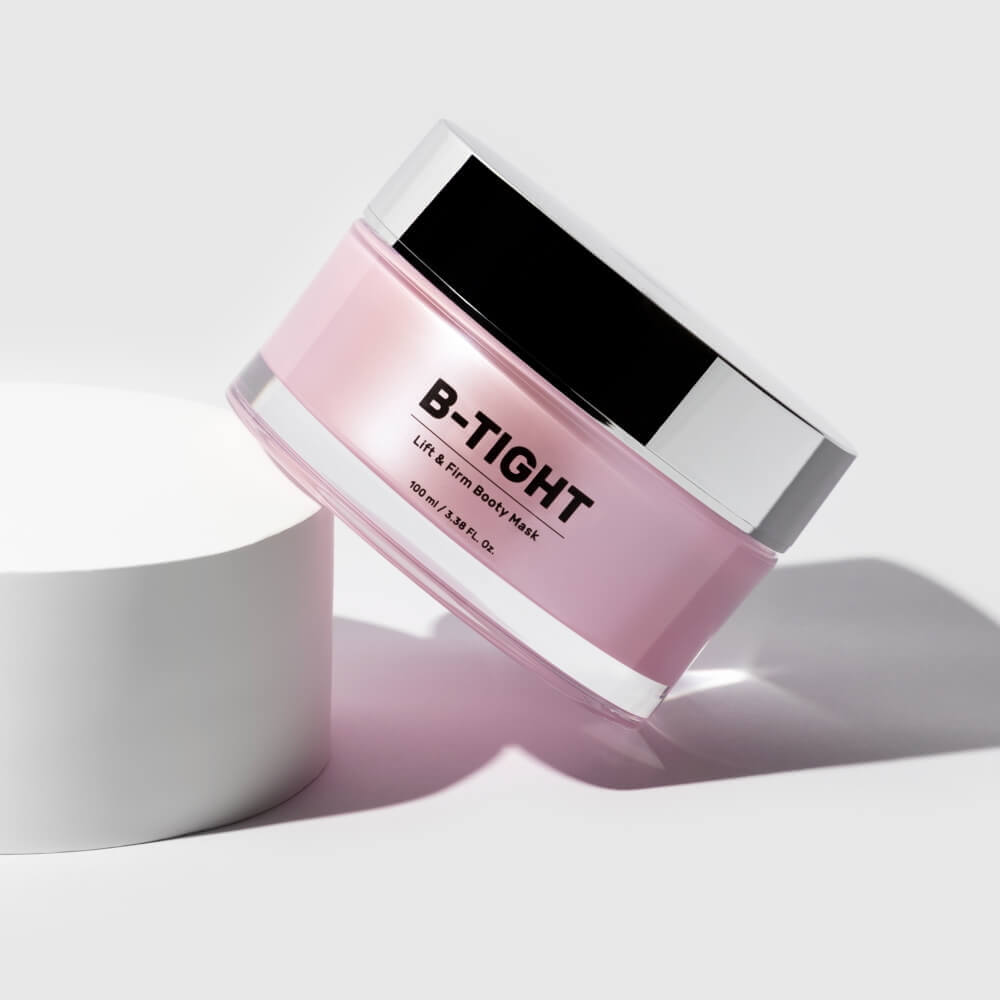 Pro's:
Best butt cream so far
Hydrates your booty skin
It makes it look younger
Improves the collagen and elastin production
Penetrates the skin easily
Remove cellulite
Cruelty and paraben-free formula
Con's:
It does not exfoliate the skin
The pinky stuff can color your sheets
#2
Brazilian Bum Bum Cream:
Natural Butt enhancement Formula
If you are in love with a Brazilian Body and craves one for yourself, try this Brazilian Bum Bum Cream. The cream is made in the USA, but it uses the tried and tested ingredients from Brazil to make your booty and butt look like never before. It's one of those booty creams that actually work.
It's an award-winning formula that works not only on appearance but seeps into your skin and works from within.
It visibly smooths and lifts your skin with Guaraná Extract. Guarana extracts are rich in caffeine that gives antioxidants to your skin. Acai oil is also used, and together with Guarana extracts, it gives your skin the ability to defend itself against all the inflammation, acne, and pimples.
The cream is also infused with Brazilian nuts. Now, this selenium-rich formula supports the skin's ability to fight against all the environmental damages that make it look dull and hard.
For skin hydration, Brazilian Bum Bum uses Cupuacu butter and coconut oil. Both are ultimate skin hydration. The vegan-based formula is completely safe and healthy for your skin.
The best part is using Brazilian Bum Bum because it makes you feel pampered with an addictive Cheirosa '62 fragrance.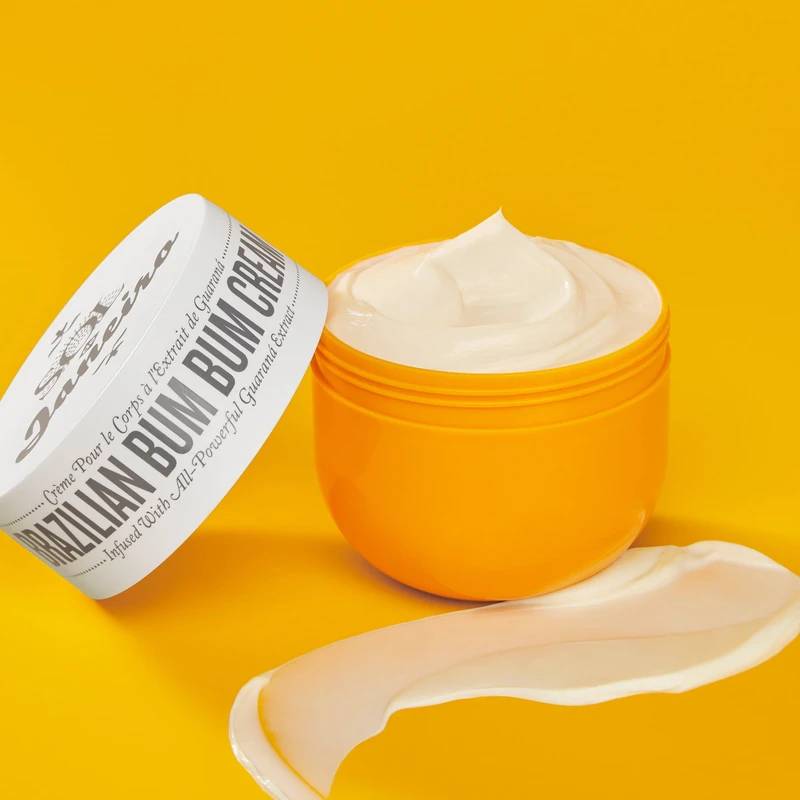 Pro's:
Maximum hydration
Fast absorbing moisture
It does not feel greasy
Antioxidant packed ingredients
Enables skin to protect itself
Prevent environmental damages
It makes skin silky soft
Con's:
Does not exfoliate
Strong fragrance
#3
That Booty Tho: Best Booty Scrub and Skin Polish
This one is the best scrub for your booty and butt skin. Even the hydration and nutrition can't help you get rid of the dead skin cells that may gather on your skin, making it less smooth and soft.
That Booty Tho is not just a scrub; it's a skin polish that heals the booty issues like acne, stretch mark, cellulite, and fine lines.
The scrub uses finely ground walnut shells for exfoliation. The walnut shells are milled finely. It gently rubs your skin and removes all the rough skin and dead cells.
Besides scrubbing the booty skin, That Booty Tho is also a hydrating formula. It keeps the skin well-nourished and supple.
Overall, it's a perfect booty massage that scrubs the skin, moisturizes it, polishes it as well. It removes all the wrinkles, cellulite, acne, and discoloration that your booty skin might be facing.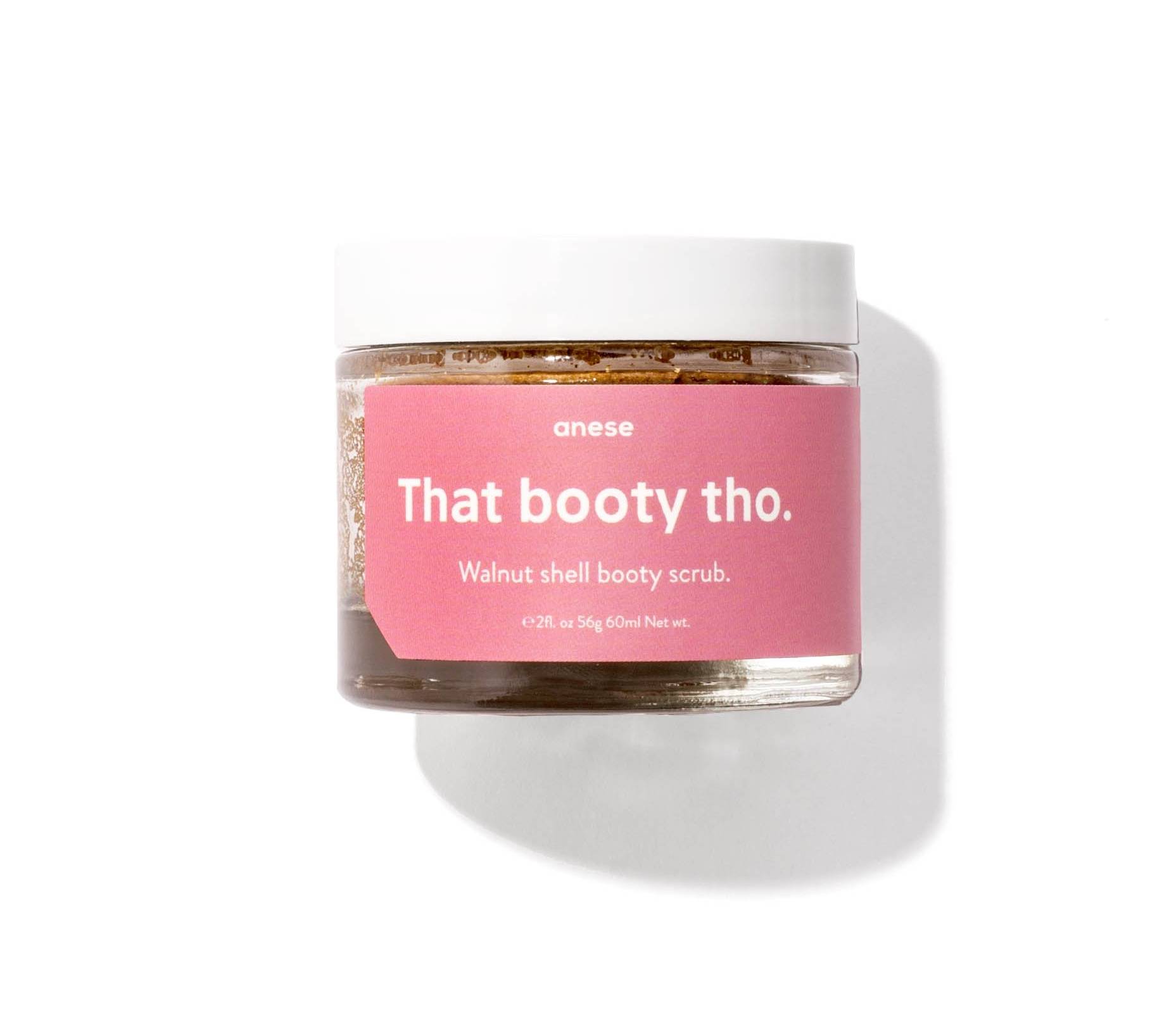 Pro's:
Great for exfoliation
Rubs gently on the skin
The hydrating formula for dull skin
Removes acne and cellulite
It gives an even tone to your skin
One jar works for a long time
Con's:
You need to wash it off the skin
You will need another moisturizer after shower
#4
BUTT FIRST, COFFEE KIT: Best Lotion for Buttocks
This one from Frank Body can be considered the best lotion for buttocks. It's a complete kit for your butt and booty. It's a combination of a perky hydrator and Booty Drops that join together to give a double shot of smoothness, hydration, and firmness to your skin.
The kit comes with a Perky Booty Hydrator that is specifically formulated for your booty skin. The lotion is packed with rich ingredients like shea butter, acai, coffee, and logan extract that combines to give a perfectly hydrating blend for your booty skin.
Booty drops take your booty care routine to the next level, addressing discoloration, uneven tone, wrinkles, or stretch marks. It contains some concentrated oils and Guarana extracts, and carrot root extracts that start repairing the skin from its roots rendering it with all the nourishment that it needs to look and feel smooth and supple.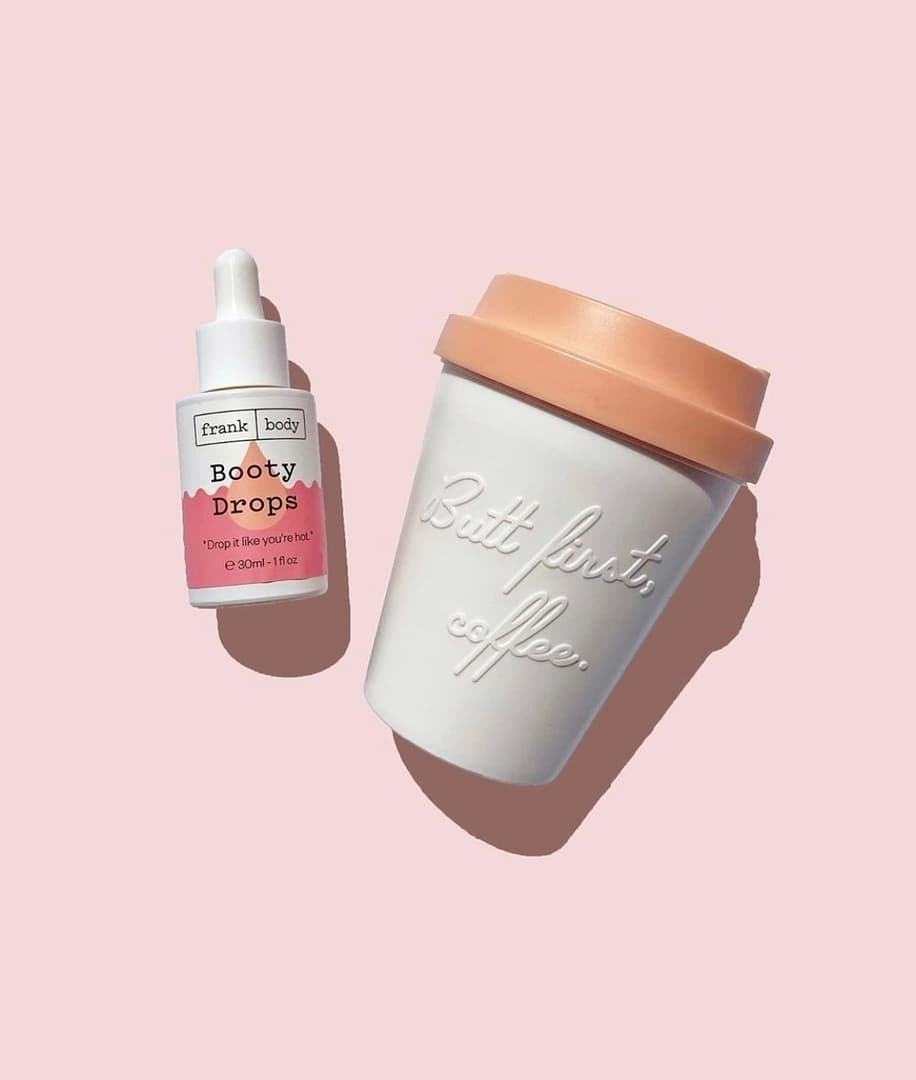 Pro's:
The two-prong formula for maximum booty hydration
Removes discoloration and stretch marks
It makes your skin firm and tight
Absorbs readily
Removes acne
Great for the whole body
Con's:
Mixing booty drops and perky oil can be a nuisance
Needs to apply daily for maximum results
#5
Buns Of Glowry Glow & Tighten Butt Serum
our last option is nothing less than our previous four best butt creams. This one is, however, not a cream. Creams may feel heavy on your skin. This one is a serum that seeps into the skin, rendering its all goodness down to the cellular level.
Buns of Glowry Butt tightening serum contains rich and vegan-based ingredients. It includes whey protein that dips into hollowness and gives an even texture to your skin. It gives smooth skin to your skin, removing all the cellulite.
Fruit extracts like watermelon give a fresh and look to your skin and fade discoloration. It also contains bitter orange oil and apricot extracts rich in antioxidants and phenolic compounds other than watermelon.
The serum penetrates the dermis fighting free radicals and slowing the aging process.
The regular use of this butt serum makes you feel more confident in your skin. You can flaunt your body that has an even tone and perfect look.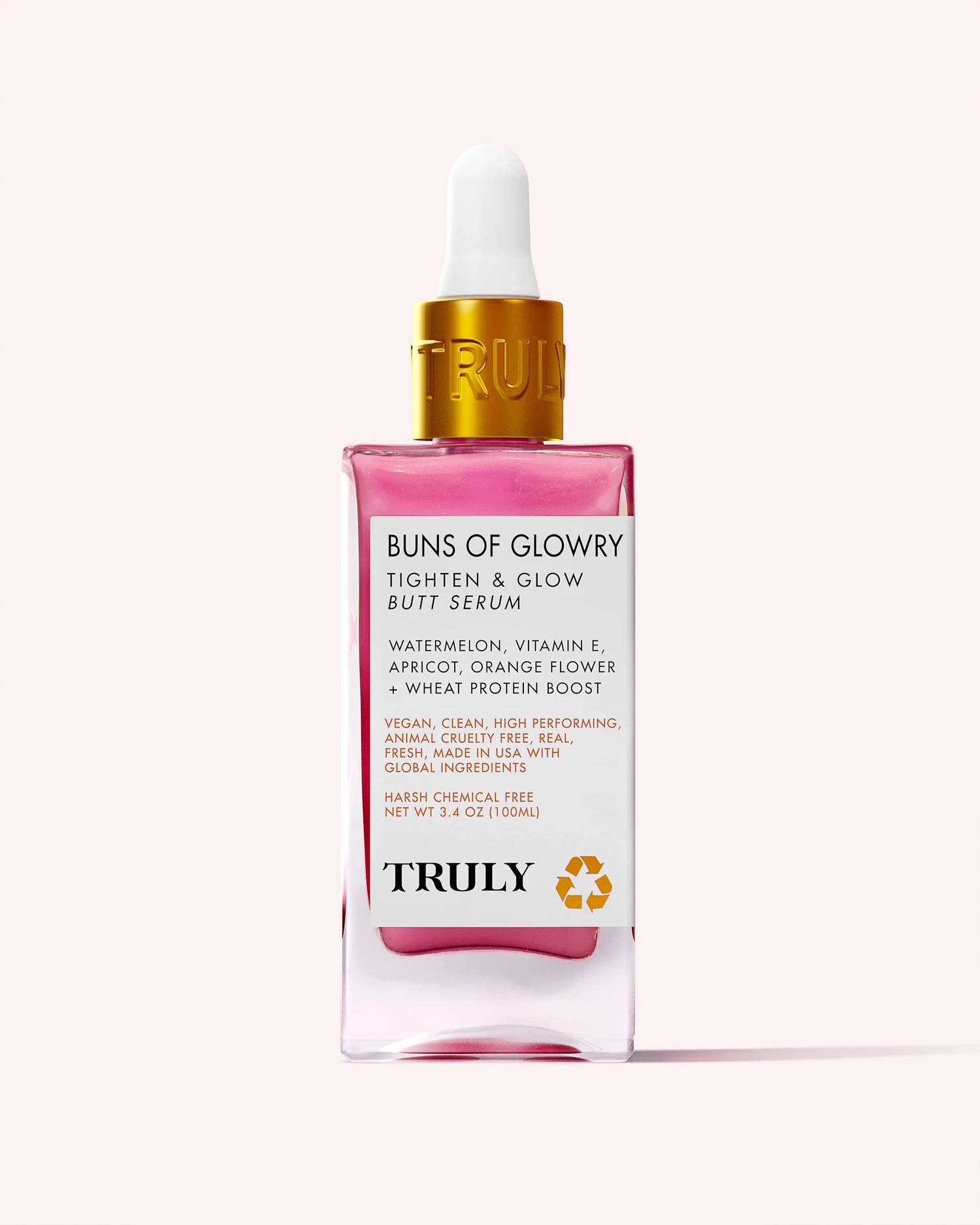 Pro's:
Absorbs easily into the skin
Contain rich fruit extracts
Loaded with nutrition and antioxidants
Remove discoloration
You can leave it on all-day
Smooth and silky thighs and butt
Con's:
The bottle is small, so you should order more than one at a time
It's a bit expensive but provides good value for your money
Common Problems Relating Booty Skin
Here are a few common problems relating to booty skin:
Pimples and Acne
These red rashes that you dread on your face can appear on your booty skin as well. These pimples and acne make your skin look dull, and it may also cause inflammation that may make you feel itchy.
Butt acne can be different from the face. When you have them on your booty or butt, they may cause folliculitis. Folliculitis is when the staph bacteria infects a hair follicle on your butt or booty. These small pimples and acne may or may not be filled with fluids.
These can cause you itchiness, but if these bacteria get under your skin shield, they may cause an infection. Due to all these reasons, booty skin care is as important as any other part of your body.
Booty Rash
These rashes can be caused by chafing together warm and moist skin. These may cause discoloration.
Hard Skin
As your skin does not get the exfoliation on these parts, the dead skin may stick together with your skin cells, making it look and feel hard and dull.
Stretch Marks
These are white and dark lines or patches that can be caused by the stretching and shrinking of your skin.
They can be caused by pregnancy as well. You may also get them if you have lost a lot of weight in the past few months.
These lines are caused when the skin is stretched beyond its limit. The elastin layer is tear down or weekend that may cause indented skin and strips on your skin.
These stretch marks are easy to heal when they are pink and newly formed.
Cellulite
These are the saggy skin that looks like dimpled flesh. These may be caused by the bulging fat cells beneath your skin.
It becomes more noticeable if you are overweight. Aging can be another cause of cellulite, so when your skin gets lax, you may notice the fat pushing against the connective tissues under your skin.
How to make your butt smooth?
The best part of having a booty cream is formulated for your butt and booty skin. These creams or lotions come with all the ingredients your booty needs to stay nourished and healthy.
What it does is hydrate the skin. Like the face, your booty skin needs maximum hydrating formula. A good moisturizer sticks the moisture to the skin molecules, making them look supple and healthy.
Exfoliation is another great part of booty cream. If your booty lotion does not have any exfoliation ingredient, you must add that into your skincare routine separately. Exfoliation removes the dull and dead skin cells that may keep on accumulating on our skin, making it look dull and rough.
Besides hydration and exfoliation, a booty cream must provide all the good nutrition to your skin to stay healthy. The antioxidants, vitamins, and minerals give the skin the nutrition that it needs to stay healthy. Healthy and supple skin will fight against all skin problems themselves.
These booty creams distribute the fat under your skin evenly so that there is no cellulite on your skin. The ingredients penetrate epidermis and dermis skin and help it to produce more elastin and collagen. These are the binding ingredients that make your skin tight and firm.
Lifting your skin is another great thing that these booty creams do. They take care of the dull skin and, with all the ingredients, perks it up, looking more supple and younger skin.
The ingredient you should look for in a booty lift cream
Some of the common ingredients you should look at are:
Fruit Extracts. If you want a sugar booty cream, pick a fruit-based formula. These are loaded with antioxidants, vitamins, and minerals. These are the most natural sources of these ingredients and have an immediate impact on your dull skin. Ingredients like watermelon extracts, banana, orange, and other fruits are very beneficial for your skin. They can make your lotion as booty plumping cream.
Retinol or Retinoid. Retinol also gives a younger and healthy look to your skin. It boosts the collagen production of your skin that makes it look tight and plump.
Topical Peptides. These are also helpful to perk up your skin. These peptides increase the firmness of your skin.
Shea Butter. It's the ultimate hydrating ingredient that provides much-needed moisture to your skin.
Coconut Oil. It gives maximum hydration and is rich in vitamin E that heals the skin, and prevents it from inflammation. It keeps the skin young and boasts its ability to protect itself.
Caffeine. It penetrates under your skin and increases microcirculation. Its massage also helps you remove cellulite. Rubbing it against your skin will improve cellulite condition. It also works to provide antioxidants to your skin that help slow down the aging process.
Best Booty Care Routine
Taking care of your booty or butt is something similar to your face. It needs the nutrients, exfoliation, hydration, and all the right ingredients that keep the skin supple and fresh.
Let's see how you can take care of your butt and booty skin to look flawless and glowy.
Wash it
Use a mild body wash and rub your skin gently. Make sure you rub the body wash not only on your butt but also covers the side and between clefts. The lack of hygiene may cause your butt to break out.
Exfoliate it
You don't have to do the scrubbing daily. Though always rub the skin gently while you are washing it. But at least once a week or two, you can use an exfoliator. Like the Brazilian Bum Bum cream in our list is a scrub and skin polish that you can use to exfoliate the dead cells on your butt and booty skin. Gently rub the booty skin to remove all the dead and rough skin from your booty and butt. Not only scrubbing removes the dead cells, but it also improves the circulation in your body.
Moisturize it
Like any other part of your skin, booty and butt skin need maximum moisture and hydration. Look for nourishing ingredients like fruit extracts, caffeine, or shea butter to moisturize your skin. A good hydrator penetrates deep and binds the moisture to your skin's cell.  Serums, creams, lotions all can be used as a moisturizer. They differ in their formulations and consistency. Serums are very light and absorb into your skin, rending all the moisture from within. Creams are heavier than serums but still light and nourishing. The lotions give extra hydration and may sometimes feel sticky or take some time to absorb into your skin.
Can a Cream or lotion give you a Better Butt?
After reading all this, the question is whether a cream can truly make your butt or booty look better?
The very simple answer to this question is what you are looking for. If you are asking if these creams make your booty slimmer, then it is probably not true. But what these creams can do is to reduce the cellulite and stretch mark and make your booty look slimmer.
These creams' daily massage smoothens the little pockets of fat under your skin that can make it look flabby and uneven. The result is that instead of looking flabby, it looks plump and soft.
Which one is the best booty cream?
After looking at the ingredients and going through all the booty cream reviews, we have declared the B-Tight Butt cream as our clear winner. It's certainly one of the best booty enhancement creams that you can use on your butt and booty. It comes with the maximum hydration formula and improves how your skin feels or looks. It increases skin's elasticity making it look young and ageless. Thousands of positive reviews back the cream, and Maelys guaranteed 100% satisfaction for their customers.
RewindGuide's Best Booty Creams Pick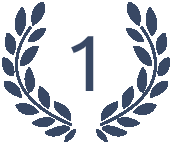 Maelys B-Tight Cream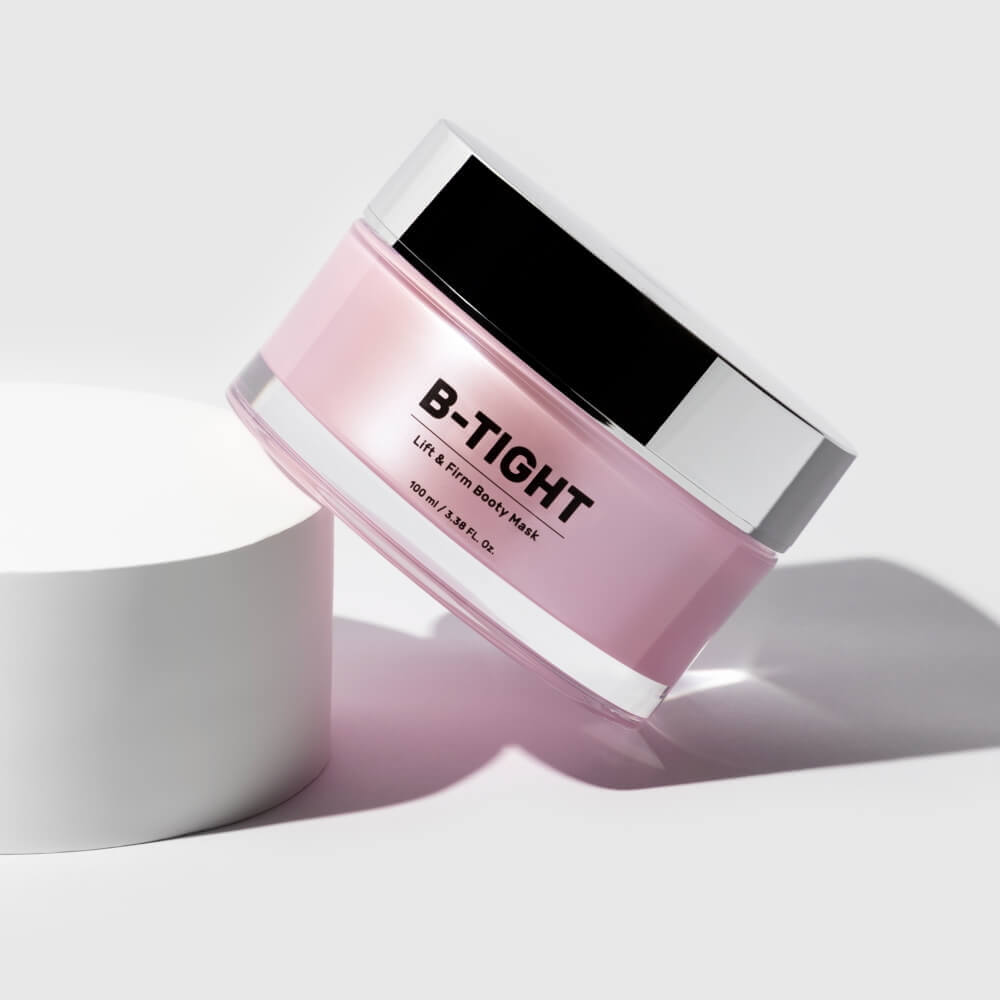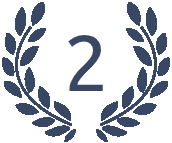 Brazilian Bum Bum Cream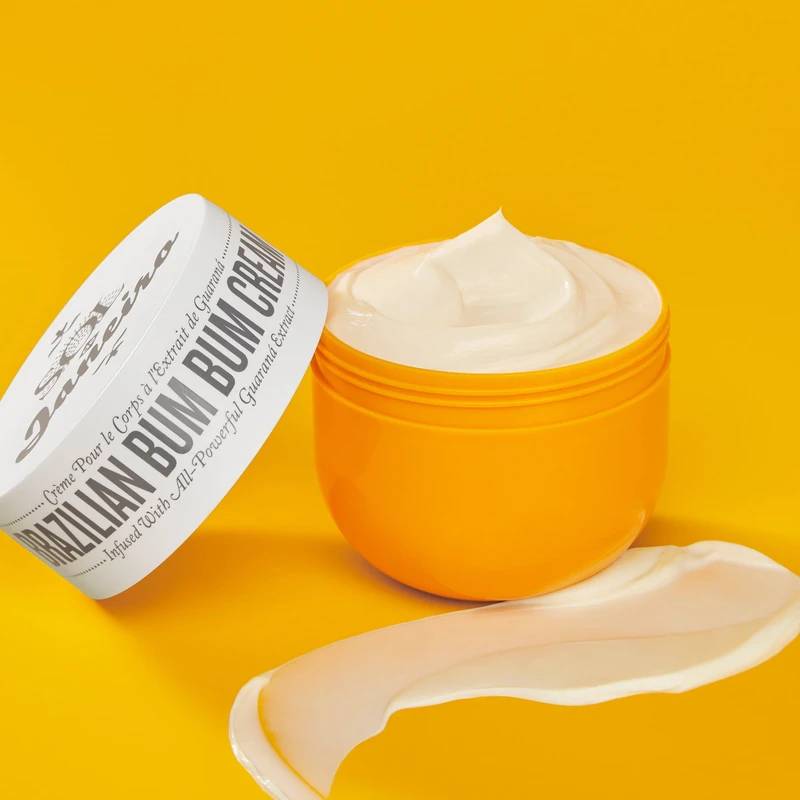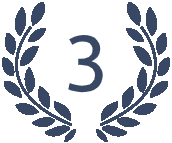 That Booty Tho